Just a few short days ago, we proclaimed our loud Hosannas, remembering the day our Lord made his triumphal entry into Jerusalem. As we continue through Holy Week, we're offering you free resources to help you and your church's members reflect on the significance of these holidays. We've compiled a free online Lutheran Calendar and free devotional readings, social media graphics, and hymn videos that you can share or use individually.
Scripture Readings
CPH's Lutheran Calendar site includes the Scripture readings, collect (prayer), introit, gradual, and verse for each day in Holy Week. Scroll through the left side of the calendar to find the readings for each day. The calendar includes these same resources for every Sunday and feast day in the Church Year, so you can make use of it long after Holy Week!
Our friends at Concordia Technology Solutions are also offering social media graphics with Scripture verses for each day from Holy Thursday to Easter Sunday. Share these graphics on your church's social media channels or use them individually.
Devotional Readings
Our Today in the Church Year blog corresponds with the Scripture readings on Lutheran Calendar. The devotions for Holy Week are focused on the psalm for each day. This week also features corresponding hymn texts and videos to help you focus on the song of the Church throughout this sacred time.
Hymn Videos
Our YouTube playlist One LSB Hymn a Week features hymns played on organ for Holy Thursday, Good Friday, and Easter Day. These are the same videos on the corresponding Today in the Church Year posts. Use the YouTube links to share the videos on your social media channels or with hymn-loving friends.
Social Media Graphics with Hymn Verses
CPH Music is offering a social media graphics kit with daily hymn verses for Holy Thursday through Easter Sunday. Each image is available in sizes for Facebook, Instagram, and computer desktops. Share these graphics to help remind your church's members and your friends what Holy Week is about.
I hope these resources help you stay rooted in God's Word throughout this important week. May you have a blessed Holy Week and Easter!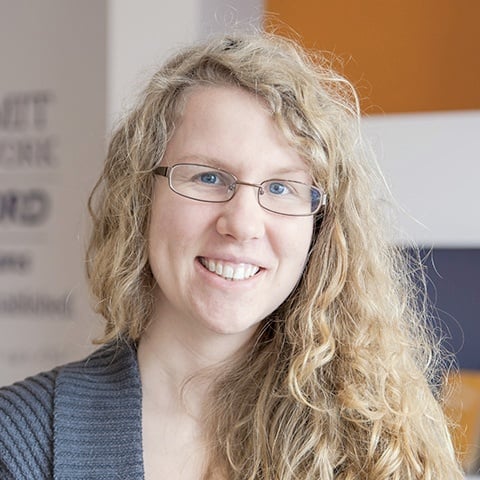 Deaconess Anna Johnson is a marketing manager at Concordia Publishing House. After graduating from the deaconess program at Concordia University Chicago, she continued her studies at the University of Colorado—Denver in education and human development. She has worked as a church youth director and served a variety of other nonprofit organizations, such as the Lutheran Mission Society of Maryland. Anna loves playing video games and drinking a hot cup of tea almost as much as she loves her cat and her husband.