Every music piece has a story behind it, and composer John Behnke has a ton of stories.
With plenty of humor and clear passion for what he does, Dr. Behnke told us about the ups and downs in his time as a composer. As a seasoned church musician, teacher, and composer, he shared some of his expert knowledge on writing music that can easily be used by a wide range of churches.
Read highlights from our conversation below, and watch the full interview on our YouTube channel.
Could you tell us about what you do?
Right now, I'm retired from Concordia University Wisconsin after twenty-nine years of teaching. I'm at historic Trinity Lutheran in downtown Milwaukee as the organist and choir director. I'm the music editor for AGEHR Publishing, which is Handbell Musicians of America. I'm the director for Milwaukee Handbell Ensemble. And I also do my own composing, arranging, playing, and directing of festivals and workshops. So I'm really not retired. I'm still very busy and active with lots of things, and it's terrific.
Where did you get started with composing? Was there one moment when you really decided, "I want to compose"?
I hear strange things in my head. In high school, I dabbled a little in sitting down at the piano and writing a piano piece or two, and they were really, I don't know, nothing that's even worth looking at. I don't even think I have them anymore. But that was where it started.
[Later,] my wife and I went to Germany for a year. I had composition classes with Johannes Koch. The first day, he gave us an assignment. It was a psalm setting, and we had all week to do it. We got back the next week, and he started going down every one of the students. And of course, I was the foreigner, I was the American. I was barely getting the language and surviving. He went through all the German students. None of them had any music done. No compositions. It was every excuse: "The dog ate it." "It's in my car." "I left it in church." "I just had no time." He got to me, and I sat there very sheepish because I actually had two things. I said, "I've got two!" And he just lit up. And basically the whole class period was working on my two pieces. And so when the class happened the next week, guess who he called on first? Me, the foreigner! It was wonderful. I wanted to learn to write!
Composing for handbells must be a different process than composing for organ or choir. Do you sit at a keyboard to write for handbells?
It's not so different, I don't think. Whichever instrument you write for, whether it's choir or organ or bells, you have to know the medium. For bells, [you need to] know if it's two octaves, three octaves, four octaves, what are the dimensions of that? What are the capabilities of ringers, what are the levels of music? You have to get the tune in the range that it needs to be and then figure out what technique will work best for bells.
And the process, yeah, I sit at a keyboard and I start to play. For keyboard, there's ten fingers and two feet. But ringers, sometimes you have eleven ringers for the three octaves, or thirteen or fourteen ringers for four or five octaves, so there can be more than ten notes. As composers, we sometimes don't think about that. If you write it from the keyboard and you write like you play, it can be four voices, and yet you've got a lot more ringers that are sitting around doing nothing. And they could enjoy playing as well. So you make adjustments as you go based upon the knowledge of the instrument or the medium.
In your new piece "Scatter the Darkness, Break the Gloom," the voicing is really versatile. It's voiced for SATB, organ or piano, optional congregation, optional trumpet. Why did you write it that way?
Sometimes, congregations aren't used to trying new hymns. So the choir could sing it first for a couple of years, and then gradually use the reproducible page in the back and say, "Let's try this for Easter!" It doesn't all have to be done at one time. The progression of time is wonderful to gain and work on things.
Do you have a preference between organ and piano for a piece like this?
I'm an organist, so organ is what I would hear it with, but I'm sure that if I had circumstances that I didn't have a great instrument or maybe no organ at all, why not use a trumpet, piano, and the choir? I think if we say, "You have to have four-part brass" or if it doesn't stand alone just for the choir then you need all these other resources, and that makes it harder for congregations.
Can you give us a little background on "Peace in Our Time" and how it came about?
I've always loved this hymn. I thought the collect it comes from is timely. I was working with Alleluia Ringers [at Concordia University Wisconsin], and I wanted a piece where I could use all the chimes. At that point, we had seven octaves of chimes. The low chimes are just glorious to listen to. I wanted to be able to feature really low chimes and have these low sounds. It's really meant to give that peaceful warmth of the collect. During Lent, it could be wonderfully effective.
Could you tell us about some of your new pieces that are coming up?
There's a bell piece entitled "In Christ, There Is No East or West." This piece has a little bit of the blues in it because I wanted to show the sinful nature and then Christ wipes that clean. We start over, and then we sin again, and He wipes it clean again. There are two organ collections that are in the works. For those church organists that are out there, yes, there's another Five Preludes of Praise, Set No. 10. [There's] a Gospel setting of "What a Friend We Have in Jesus," not like Charles Ore, it's not that far, but it has kind of a spiritual sound. And then another collection is Three Church Windows: Reflections for Organ. This was commissioned by Peace Lutheran Church in St. Louis. This is based upon the windows that they put in in their church. One is the creation window, the second is the crucifixion window, and lastly right over the altar is what they call the eclipse. Each one has a hymn tune that goes with it.
---
Want to learn more?
Watch the full interview on our YouTube channel.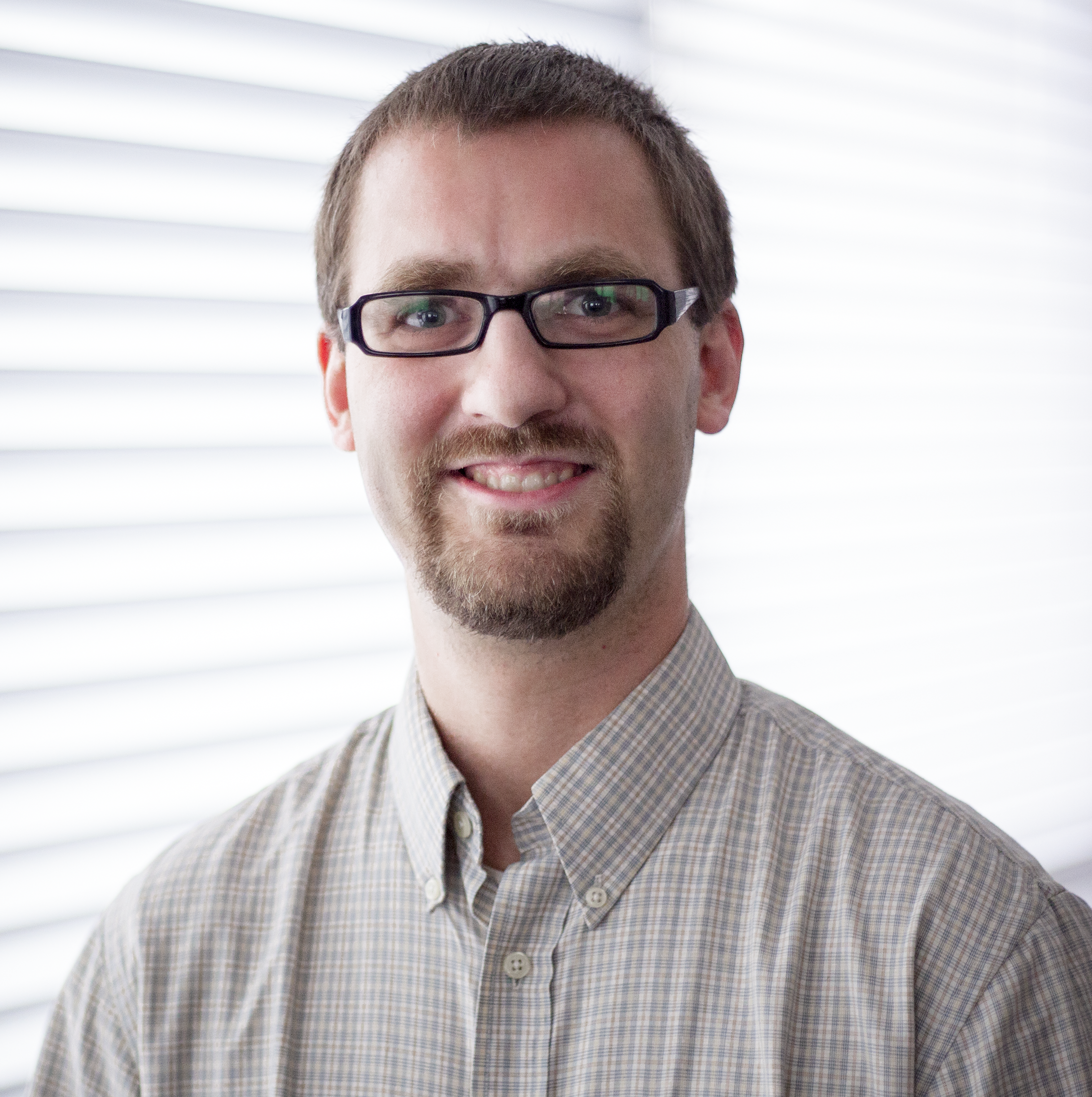 Mark Knickelbein is editor of music/worship at Concordia Publishing House and an active composer and church musician. His compositional focus is on choral, piano, and organ church music. He has a Bachelor of Science in education from Martin Luther College, New Ulm, MN, and a Master of Arts in music from Concordia University Chicago. He previously served Trinity Lutheran in Kaukauna, WI, as principal, teacher, organist, and choir director.