At Splash Canyon, we want your youth and adult volunteers to have just as fulfilling an experience as the kids, so we've put together a list of water-themed Bible study materials to help them dive into God's Word during VBS.
Connection 1: Find Bible studies with a water theme
Focus on the significance of water in the Old and New Testament with this Fusion study. Young adult and adult Bible study participants will make in-depth connections that point them to the message of salvation. While there are six lessons available, we recommend using the following five during VBS.
Noah and the Flood
Crossing the Red Sea
Naaman's Baptism in the Jordan
The Baptism of Jesus
Jesus and Peter Walk on Water
This is also available online as a downloadable study.
For youth and adults, try this alternate Bible study downloadable option. Anchored lessons provide a source of strength and truth, reminding volunteers of the ultimate power and security of God's Word and equipping them with resources they need as they dive into VBS and beyond.
Connection 2: Spend a week remembering your Baptism
We recommend utilizing this series for adults ready to dive into some in-depth Scripture study! These lessons can be adapted based on group interest and need, all while volunteers continue to grow in faith while learning more about God's gift of Baptism. Compile the following five lessons for a study focused on Baptism.
Lesson 1: God at Work
Lesson 6: Jesus' Righteousness for My Sin
Lesson 7: Baptism in Acts
Lesson 8: St. Paul Teaches Us about Baptism
Lesson 9: The Sacrament of Holy Baptism
Example Two: Lutheranism 101: Holy Baptism
As a short eight-chapter study, this downloadable guide is a beneficial tool for leading students through study and discussion questions directly related to Baptism and the role it plays in our lives as Christians. Break your study time into a chapter a day or include several chapters at once to fit your schedule.
Access the free downloadable leader guide here.
Connection 3: Dive deeper into one of the Bible Memory verses
Example: Focus on Hebrews 10:23 using this free Bible Study
This study on Hebrews 10:23 connects to Lesson 3 of Splash Canyon's Bible lessons. Youth and adult volunteers will learn of God's faithfulness to us throughout life's wild ride as they plunge into the promise-filled book of Hebrews.
For more in-depth study of books of the Bible, browse free Bible studies located on this post, Books of the Bible Study Questions.
---
We hope these study materials assist you in your youth and adult ministry as you prepare for Splash Canyon! To explore even more resources to integrate into your ministry for this year's theme, head to cph.org.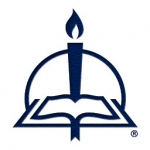 Karle Embretson is a student at Concordia University, Nebraska. She keeps busy at school with an English major as she endeavors to change the world one word at a time. Last summer, she interned at Concordia Publishing House in the Marketing department, where she honed her writing skills as she worked with VBS and Sunday School material. In the past, Karle has been a camp counselor and VBS volunteer who really enjoys spending time with kids and Jesus. You can usually find her outside in the sunshine with a good book, writing a story or two, or trying to be as amazing as her favorite movie character, Napoleon Dynamite.