The Christmas season means Christmas break for kiddos! With the upcoming busy days of a joy-filled, full house, take time to slow down and focus on Jesus, the real reason for the season. During break, and even before your kids are out of school, keep them returning to the story of Jesus' birth with these fun and engaging Christmas activities.
Prepare the gift of singing
When I was in elementary school, I would often go caroling during the Christmas season. It was such an enjoyable time that I kept asking my mom why we couldn't sing to people more often.
Learning and singing Christmas carols is one way to engage kids in fun service to others. Prepare the gift of singing for family, friends, and neighbors, or visit a nursing home or small business with caroling. Some of my favorite Christmas hymns that are easy for kids to learn are "Hark! The Herald Angels Sing," "Away in a Manger," and "O Come, All Ye Faithful."
Another idea is to hold a family hymn sing after a meal. Have your kids take turns picking out hymns, and discuss the meaning behind the lyrics you're singing.
Create thoughtful Christmas crafts
Enlist your kids to make some homemade gifts this year, such as homemade ornaments and cards. Pinecone and glitter ornaments or Christmas cards adorned with all the messy love of crayons and watercolor paints were a go-to for my family. Make sure to write Bible verses directly on the crafts or on an accompanying card to incorporate the story of Jesus' birth.
For crafts specifically around the house, try these ideas:
A Christmas stocking (not the traditional kind). Fill a stocking with tags of helpful around-the-house chores written with the kids' help and ideas. Then have them draw a tag out every so often to be a helper as holiday preparations are underway.
Construction-paper Christmas chain. Have your kids write short prayers on strips of red and green construction paper before stringing them together and decorating the tree or doorway. See how long the chain of prayers for family and friends gets!
Give the gift of goodies
Making sweet treats to give to other families shows children the importance of generosity in addition to getting their hands busy in the kitchen! Here are a few simple ideas:
Cocoa mix wrapped with a fun bow
Snack mix or cookies in holiday tins
Sweet bread in festive foil bread pans
You can also provide a Christmas meal for families in need, either through a church event or through your own family whipping up a hot casserole to take to them. Along with the meal, it's an opportunity to write a Scripture-filled Christmas card.
Consider these other family-fun ideas
Something my family has enjoyed in the past is to reenact the Christmas story on Christmas Eve. This is a fun way to get the whole family involved, with someone reading the story from Luke while others act out the joyous story of Mary and Joseph's journey to Bethlehem where our Savior, Jesus, was born!
Put together a collection box at your house for your kids to fill with old toys and clothes. As an additional offering to those in need, take a trip to your local store for necessary toiletries and canned food to add to your box. Make a point to drop the box off at a local nonprofit, or, if your church has a donation drive, volunteer your family to help out.
---
We hope these activities will be helpful for your family as you prepare for the busy holiday season and the celebration of our Lord and Savior's birth! If you're still in need of some more fun ideas to teach your kids about the meaning of Christmas, try these Christmas activities. They'll add some extra cheer to your house and will spread joy to others as well.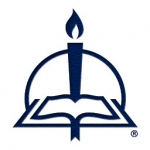 Karle Embretson is a student at Concordia University, Nebraska. She keeps busy at school with an English major as she endeavors to change the world one word at a time. Last summer, she interned at Concordia Publishing House in the Marketing department, where she honed her writing skills as she worked with VBS and Sunday School material. In the past, Karle has been a camp counselor and VBS volunteer who really enjoys spending time with kids and Jesus. You can usually find her outside in the sunshine with a good book, writing a story or two, or trying to be as amazing as her favorite movie character, Napoleon Dynamite.