"I'm stuck."
"I used to love setting up the fall programs for children and their parents. Last year it was so much work getting folks on board, and even though the events turned out well, I feel like I missed the beautiful parts of them, and once they were over, I felt dry and almost resentful that I put in all of that work at all."
"Why am I doing all of this? No one appreciates it and my family is so sick of me being gone or distracted all of the time."
These are comments I hear a lot when meeting colleagues for coffee or brainstorming ideas on the phone. Burn out, confusion, frustration and an absence of joy. Have you ever been there?
"Whatever you do, work heartily, as for the Lord and not for men" (Col. 3:23).
Serving is a Blessing
We have been given the blessing of serving God in local churches and much of the time I'd reckon that we see it as that: a blessing! Other times we can feel the absence of joy and blessing. How can we avoid the dryness and frustration described above?
As a church worker for more than two decades, I have felt seasons of both joy and dryness. While I can't give you a sure-fire formula to avoid burnout, I have discovered something fundamental and simplistic, yet extremely powerful.
You and I are Christians, saved by Christ to live in relationship with Him.
Christians are, by definition, constantly growing. We were designed to grow, change, learn, experience, and enjoy.
Stop and Reflect
You might be thinking "duh, I already know that!" But stop for a minute. Think over this last season of your life and ask yourself:
Is this a joyful season, or a dry one?
Am I in relationship with God?
Am I growing daily, comparing my life to the truths in God's Word?
Do I revel in God's incredible love and grace?
Do I regularly spend time leaning in towards the challenging stories Jesus is telling?
Do I regularly confess my sin and have times of pruning from the One who can grow beauty from ashes?
More often than not, the answer is no. We are busy, friends. Our to-do list is longer than is manageable and we often fail at multi-tasking. This creates more guilt and shame, and even worse, we are so completely plugged in to our devices that we rob ourselves and our families of the complete attention and care that those relationships need! We were created for relationship and yet relationship is ironically the very thing that suffers as we seek to do the work of the local church.
Make Time to be in God's Word
What if we stop? What if we simply stop right now and sit with God in His Word. Set aside the first few moments of our day to be with the One who made us? What if we stopped to pray to God and for those who are in our lives? What if we asked God to heal our dryness, our burnout, our brokenness?
Three years ago my Pastor encouraged our church to stop and make time together to read one chapter of God's Word each day. My family of two middle schoolers and a math teacher husband joined me in the challenge. Our lives were church focused, and we all loved God, but we were dry more often than not. Finding time to be together for dinner was rare, and we wondered if we could figure a time to read the Bible together. Turns out, 6 am is our sweet spot! We have read one chapter of the Bible each day for the last three years. We have had incredible conversations, challenged each other, prayer for each other, held each other accountable and celebrated together. Being able to have a solid and reliable touch point together every day has improved communication, lessened tension, and allowed for space during the erratic adolescent years. This might have been the single best parenting choice my husband and I made.
Friends who serve the local church—please join me in this! God has blessed us with the joy to serve Him in this way, but this was never meant to be at the expense of a relationship with Him or with those He has given us in life. Experience the richness of a life that is regularly fertilized with God's Word and watered with the deep love of relationship. Who is willing to stop and take time to be in relationship with God? Write your experience in the comments below and God's rich blessings to you in this busy season!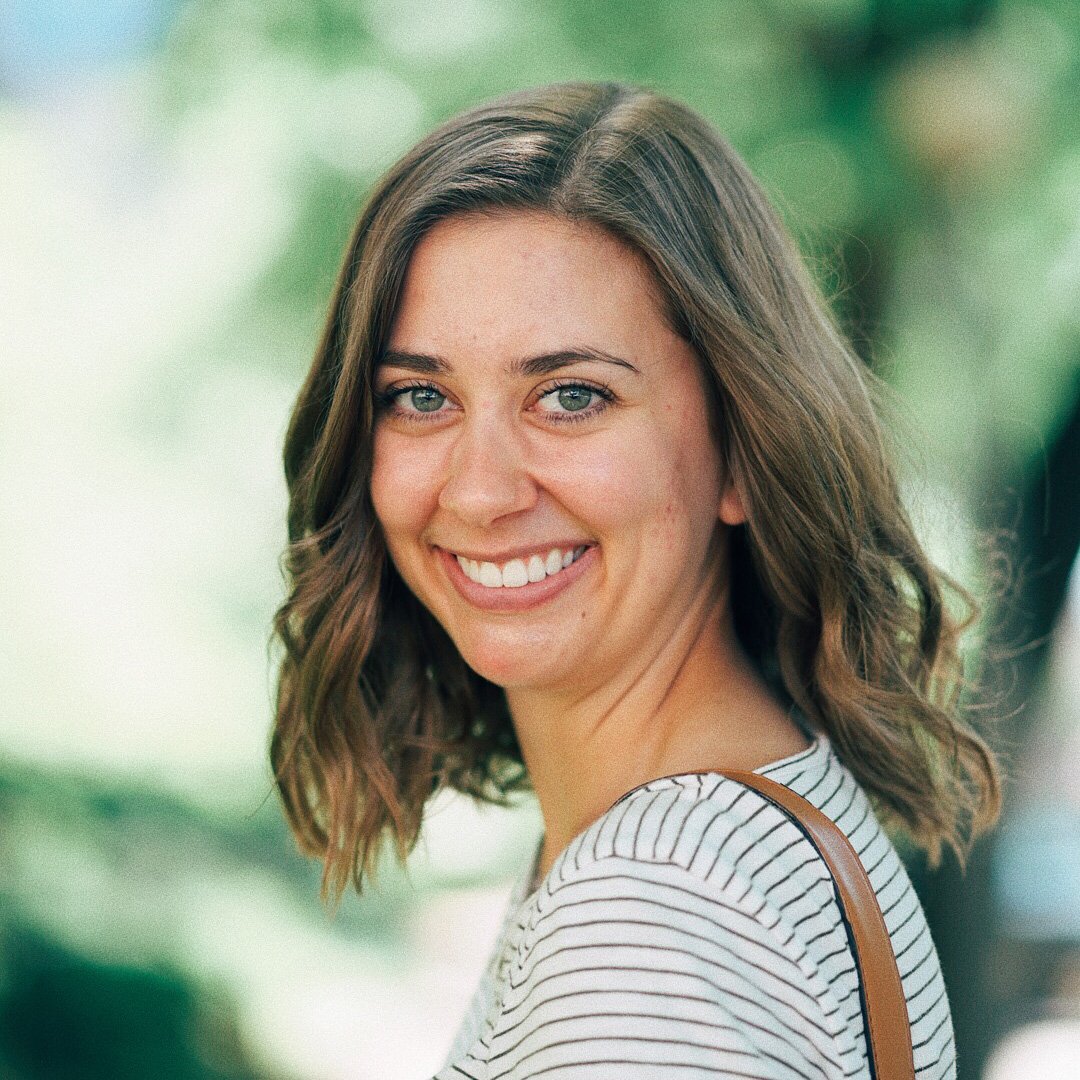 Hannah is a content marketing specialist at Blue Wheel Media. She currently lives in Michigan, but previously called St. Louis home when she was a copywriter at Concordia Publishing House. On most days, you'll find her cooking new vegan recipes, running really slowly, and laughing far too loudly.