Here's a huge "thank you" to everyone who has supported our 2017 mission project, Sharing God's Mighty Word. Because of your partnership, we have raised more than $80,000 to send Bibles and books to children across the country!
Creative Competition
We've been blessed this summer to see and hear about all the creative ways your groups have raised money for the 2017 mission project. Immanuel Lutheran in St. Charles, MO, turned their efforts into a boys vs. girls competition to see who could raise more money. The girls won and as a reward, presented Pastor with a sweet surprise!
Another church had this story to share:
Our small community had 48 children attend VBS this year! The team that earned the most money for this mission project was 1st to "Sundae the Pastor" by putting whipped cream on my husband, then the 2nd team threw sprinkles on him, the 3rd team put graham crackers all over him, and 4th place threw marshmallows on him! It was a great incentive for the kids! This mission money will be used to glorify our risen Lord!
Exceeding Goals

With all of these innovative fundraising ideas, many churches exceeded their fundraising goals. Calvary Lutheran sent us a letter to let us know that they doubled their mission project goal for their small group of 7 kids, raising more than $100! Chester Hill United Methodist Church shared a similar story. Although they started out their week with only 7 children, the group doubled in size by the end of the week, and they were able to exceed their initial $50 goal.
Salem Lutheran in Taylorsville, NC, even reported that this was their most successful mission project. Along with their donation, they sent this encouraging note:
We pray that this will reach the children that it needs to reach. Our hope is that this will reach the children that it needs to reach. Our hope is that it will bring many souls to believe in our Savior Jesus Christ!
Sharing the Gospel
Stories such as these remind us of the true purpose of VBS: to share the Good News of the Gospel with children (and adults) who need it! We love to hear how the gifts given in VBS inspire others to help their neighbors in need. One of our favorite stories from this year came from a church in Minnesota, a previous recipient of Concordia Gospel Outreach materials that, in turn, raised money to help with this year's project:
Thank you so much for the work you do in distributing books to children in need. Following our church fire in March 2016, our displaced school children were on the receiving end of your ministry in the form of the I Will Not Be Afraid Book. We also received hymnals to use for our chapel services.

The VBS children . . . were excited to be able to give back so that other children may also learn about and be reminded of Jesus!
It's an honor and a blessing to know that so many different children now have the opportunity to learn more about Jesus because of your donations! If you're interested in learning more about this year's mission project or making a donating, check out the website for Sharing God's Mighty Word.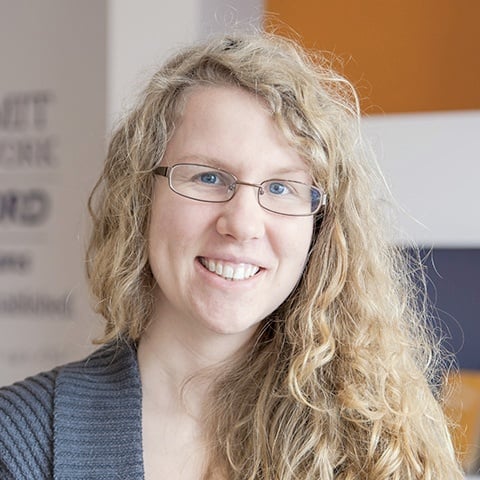 Deaconess Anna Johnson is a marketing manager at Concordia Publishing House. After graduating from the deaconess program at Concordia University Chicago, she continued her studies at the University of Colorado—Denver in education and human development. She has worked as a church youth director and served a variety of other nonprofit organizations, such as the Lutheran Mission Society of Maryland. Anna loves playing video games and drinking a hot cup of tea almost as much as she loves her cat and her husband.