Whatever the design of your Sunday School program, music should definitely play a part. Music and song are wonderful blessings of our creating God and have enriched the life of the Church throughout history. That being said, it's vital that we don our Lutheran thinking caps and use Spirit-led, biblical discernment when selecting and integrating music, especially lyrical songs, into the Sunday School program.
Selecting Songs for Sunday School
What strategy should we use in selecting songs? The overarching priority is the presence of Jesus Christ and His work of salvation. Jesus Christ as Savior and Lord is the central figure and message of the Bible, both Old and New Testaments. Our song selections should reflect this. Does this song present salvation in Jesus and Him alone? Good works and obedience to God are parts of the Christian life. However, they play no part in our salvation. Disregard any songs which teach otherwise. If the song does stress obedience and good works, does it finally resolve on God's grace in Christ? In other words, am I finally encouraged to obey God's Law and serve others in reaction to God's grace in Christ? As Lutherans teach and emphasize Law and Gospel, our songs should as well. As a result, is there a healthy balance of both in my song selection? It's best to avoid songs which present either Law or Gospel exclusively. If you have trouble locating songs which include both, do your best to select a group of songs which represent both Law and Gospel. One song may stress service toward the neighbor, while another emphasizes the Gospel. Sung together, there is a balanced message.
Songs can be a great way to illustrate and amplify the lessons for Sunday. Often students may lose track of the details in workbook material, but sing Sunday School songs all the way home after church. Take time to preview the lesson for the coming Sunday. Select songs which support the overall point of the lesson. Song books often include indices in the back. Pastors and DCEs are also a great resource.
Choosing Songs for Different Ages
Choosing songs which are age appropriate can also present a challenge. This is especially true if your congregation begins Sunday School in large single group setting, such as the sanctuary or gymnasium, prior to dividing into age group classes. Songs which connect well with little ones often lack the lyrical meat which older students crave and need. Conversely, dense lyrical content will likely lead the cherubs to tune out. Songs like Jesus in the Morning or I've Got Peace Like a River are winners with the little guys because the simple lyrics repeat and the accompanying actions engage them physically. On the other hand, Onward, Christian Soldiers or Go to Dark Gethsemane are ideal for teaching the faith in all in richness to middle schoolers.
Here are a couple of suggestions. If you have time for three or four songs, choose one or two which will connect with each age group. An example selection might include: God is So Good, Jesus in the Morning, The Lamb and Pass it On. The first two works with the young folks and the second two will connect with the older ones.
A second suggestion is to select songs which combine substantive lyrical content which a simple repetitive refrain. Examples include: Do Lord, Go Tell it On the Mountain, God Loves Me Dearly and The King of Glory. Little ones may not be able to keep up with all the lyrics, but will chime in enthusiastically when the refrain comes around again. Likewise, the older kids will appreciate the simple refrain amidst the heavier verses.
One of the benefits of including the Lord's Prayer and Creeds into each service is the teaching power of repetition. The same applies to songs for Sunday School. There are two extremes to avoid. On one hand, singing the same songs each week neglects the riches of other selections and may lead to boredom and disinterest. On the other hand, students (especially the little ones) will be challenged to learn songs and sing with enthusiasm if they are faced with new material each Sunday. Try to include at least one song each week which the students already know. This strategy will facilitate singing with gusto and may serve to remind students of a previous week's lesson.
Involving Kids in Making Music
Finally, consider these points on participation and resources. Make every effort to include the students in the music. Kids from every age group will appreciate and enjoy taking part in producing the music and leading the singing. Little kids can assist with rhythm instruments and leading actions if the song includes them. Often, the cherubs know the actions better than the teachers! Older students may be able to play guitar, piano or tambourine. Including the students in this may serves to connect them to the ministry and may be an initial step toward volunteering as an adult! With regard to resources, CPH products are always a winner. They are well produced, and, more importantly, theologically trustworthy. Employing such materials will spare you the labor of reviewing songs for doctrinal accuracy. If you do choose materials outside of Concordia Publishing House, please be encouraged to have your pastor or DCE review them prior to use. Distracting and even spiritually destructive ideas often find their way into songs which are popular, catchy, and otherwise appropriate.
God's richest blessings on your song selecting! Enjoy the process and to God be the Glory!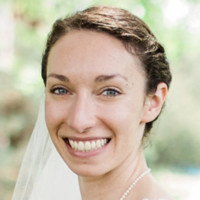 Erica is a writer and editor in St. Louis with grand plans to write award-winning literary novels and to visit all seven continents. She was previously a copywriter at CPH and now works in the advancement office at Concordia Seminary. She is also currently pursuing an MFA in creative writing at Lindenwood University.