We're really excited to share a glimpse inside our crafts and snacks for next year's Splash Canyon VBS!
Click on the links below to watch the videos or access the entire collection on our YouTube page.
Jordan River Mix
Kids and adults will love this Jordan River Mix! Choose from our list of suggested ingredients or adapt the items for your group. Perfect for VBS or any time your kids need a tasty treat — it reminds them of God's promises even when they get "mixed up" on this wild ride of life!
[embed]https://www.youtube.com/watch?v=daWm4Idjnho[/embed]
God-with-Us Basket Raft
This craft is a splash for kids to color and assemble. A bonus — it actually floats! Celebrate God's promise on life's wild ride and have kids take these home for a fun time, too.
[embed]https://www.youtube.com/watch?v=ubLybgtmCmk[/embed]
Make a splash at next year's VBS with these ideas for crafts and snacks. To continue the momentum, check out more fun and tasty videos at our YouTube page.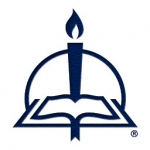 Karle Embretson is a student at Concordia University, Nebraska. She keeps busy at school with an English major as she endeavors to change the world one word at a time. Last summer, she interned at Concordia Publishing House in the Marketing department, where she honed her writing skills as she worked with VBS and Sunday School material. In the past, Karle has been a camp counselor and VBS volunteer who really enjoys spending time with kids and Jesus. You can usually find her outside in the sunshine with a good book, writing a story or two, or trying to be as amazing as her favorite movie character, Napoleon Dynamite.