Make a Splash at VBS
We are so excited to tell you about our new VBS for 2018, Splash Canyon: God's Promise on Life's Wild Ride. At this exciting river-rafting adventure, children and volunteers discover that on life's wild ride, Jesus is by our side. Even in turbulent times when sin and Satan threaten to capsize our faith—God says "Yes" to us in Jesus, our promised Savior!
Our theme for this year shares God's promises through these five Bible stories.
God Is with Baby Moses in the River
God's People Enter the Promised Land
God Heals Naaman in the Jordan River
God Saves Paul from the Sea
God's Yes Is Jesus: Jesus Is Baptized
New This Year
Thanks to your feedback, we have some exciting updates for 2018! First, we've updated our VBS music to a more upbeat, current style that we think you'll love. Listen to our Splash Canyon music and hear the difference.
Second, to better serve children of all reading levels, our student leaflets are available in three age levels. We've kept our preschool leaflets with stickers and now have two elementary-age groups. Early elementary students in Kindergarten through 2nd grade will have their own age-appropriate leaflet as will children in grades 3 through 5.
Share the News
We have everything you need to generate excitement and promote VBS in your church and community. We've predesigned downloadable theme art, logos, and posters for you to promote Splash Canyon in your church website, newsletters, emails, and church bulletins.
Finally, at your closing VBS program this year, build on the momentum and share the news about Splash Canyon with our Save the Date Flyer. Just print and hand it out at your closing program. We hope you're as excited as we are about Splash Canyon for 2018! May God bless your VBS ministry.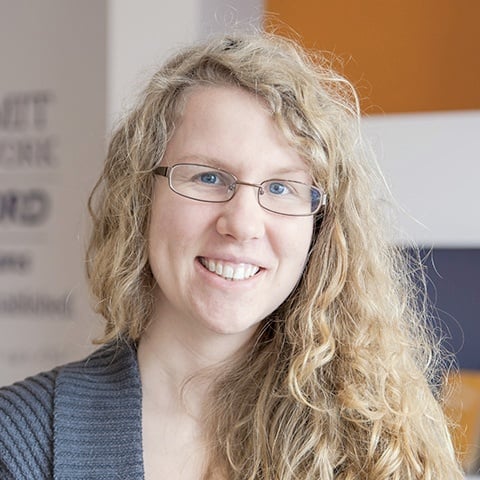 Deaconess Anna Johnson is a marketing manager at Concordia Publishing House. After graduating from the deaconess program at Concordia University Chicago, she continued her studies at the University of Colorado—Denver in education and human development. She has worked as a church youth director and served a variety of other nonprofit organizations, such as the Lutheran Mission Society of Maryland. Anna loves playing video games and drinking a hot cup of tea almost as much as she loves her cat and her husband.