"Plan for VBS now? Really?" you ask. "Why early VBS planning? Don't we have until summer?"
Seventy percent of churches select their VBS by March 1.
Why so early? Planning early for VBS is a recipe for success. Generally speaking, you want to choose your VBS six to eight months before VBS begins. If you haven't chosen yours, check out Mighty Fortress. With its epic biblical battle stories; the opportunity to celebrate Jesus, our Savior King; and an amazing tie-in to the 500th anniversary of the Reformation, this is one VBS you don't want to miss. Back to early planning. Here's why planning now will make your VBS journey all the more pleasant.
You'll have plenty of time for prayer.
Proverbs 16:3 says, "Commit your work to the Lord, and your plans will be established." We often forget to start with prayer, but it's the best place to start. Be sure to get your pastor involved and ask him to pray with you—and to pray for VBS in worship regularly. In fact, prayer is needed the entire time! So much so that we want you to recruit a prayer coordinator to engage your church's ongoing prayer support. Ask that volunteers, VBS leaders like yourself, and children who attend would be lifted in their prayers. Keep in touch with your prayer supporters and let them know the specific needs of your volunteers and VBS.
You can assemble your dream team.
The people on your VBS leadership team are your superheroes. Much like in the movies, these people are there to come to the rescue. Unlike the movies, they will not be in unitards and capes. But they will be in VBS T-shirts and they will support you the whole way through. They'll pray for you, recruit and train volunteers, encourage and laugh with you. Just who do you want on your dream team? You'll want an assistant director, key leaders for the various sites, and a secretary or recruitment coordinator. We have editable job descriptions on the Director CD (included in the Starter Kit) and online!
You can learn from last year's VBS.
Talk to last year's VBS leaders to get suggestions and insights. What worked and what didn't? Once you have your team assembled, you'll want to write your VBS purpose statements and goals. Start planning with our free online tools, such as our interactive planning calendar and our budget worksheet. Talk to your Pastor about your goals and be sure to equip him with the Pastor's Overview and other helpful files provided in the "Pastor" folder on the Director CD (or your download if you are using a Digital Starter Kit, which we have that this year, and other Starter Kit options!). Find out if there is a VBS workshop going on at a local Christian bookstore? You can also learn a lot by attending one of those—not only will you get to meet other VBS leaders and network, you'll probably score some freebies, snacks, and new ideas!
You can get familiar with the materials.
In addition to our all-inclusive Starter Kit, we have other options to fit your ministry needs. Have a small church? Check out our Basics Kit. Looking for a Digital Starter Kit? This is available on its own or as a digital add-on (check your all-inclusive Starter Kit for details). We even have a Starter Kit just for early childhood. No matter which Starter Kit you choose, take some time to familiarize yourself and your volunteers with the materials. Make the sample crafts! Watch the VBS music videos online. Read through the Director Guide. Attach some sticky notes, highlight, and before you know it, you're getting pretty familiar with the theme! You can plan for things like decorating and save some money by checking out yard sales for theme-related decorations. (You never know when a royal-looking chair, goblet, or knight will make an appearance). Watch our decorating videos for some DIY decorating ideas too.
You can plan effective follow-up.
By planning early, you have time to think about the best ways to follow up with new VBS families. How will you keep the momentum going and help new families feel welcome at your church? Planning your closing ceremony is a great place to start. How can you make it hospitable? Think about how you'd like your church to celebrate. Whether it's offering a picnic dinner or having the VBS children perform some songs, this is a fantastic opportunity to "be present" and connect with new families and visitors. Plan for some after-VBS events, such as a fall festival, or even invite new folks to your church's Sunday school. Following up with a "thanks for coming to VBS" postcard in the mail is another simple idea. What ideas do you have? Share them with us, your VBS team, any time at vbsteam@cph.org. Time is on your side!
Still need your Starter Kit? Check out the options here.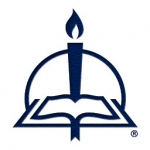 Sarah Maney loves being a part of children's ministry. A mother of two, Sunday school teacher, and avid fan of Vacation Bible School, Sarah loves helping children learn about Jesus.