The following excerpt from the great reformer Martin Luther is taken from What Luther Says, a collection of more than 5,100 quotations on 200 subjects gleaned from his writings.
---
Faith Is a Mighty Power—Or Nothing at All

Faith is not the human notion and dream which some regard as faith. And when they see that it is not followed by an improvement in life and by good works and yet still can hear and talk much about faith, they fall into the error of saying: Faith is not enough; we must do good works if we are to become godly and be saved. The reason for this lies in the fact that when they hear the Gospel, they go to work and by their own powers form in their hearts an idea which says: I believe. This they then consider a true faith. But, being a human figment and idea which never reaches the depths of the heart, it is inoperative, and no betterment follows.

Faith, however, is a divine work within us. It transforms us and gives us a new birth wrought by God (John 1:13). It slays the old Adam, makes us entirely different people in heart, spirit, mind, and all powers, and brings with it the Holy Spirit. Oh, a living, energetic, active, mighty thing is this faith. It is impossible for it not to do good incessantly. Nor does it ask whether good works are to be done; but before the question is put, it has already done them and is forever doing them. He, however, who does not perform such works is a man without faith (glaubloser Mensch), who gropes and looks about for faith and good works and knows neither what faith is nor what good works are, although he prates and prattles much about faith and good works.

Faith is a living, daring confidence in the grace of God. It is so certain that a man would die for it a thousand times over. This confidence and knowledge of divine grace makes a person happy, bold, and of high spirits in his relation to God and all His creatures. The Holy Spirit creates this attitude in faith. Hence a person, without constraint, becomes willing and eager to do good to everybody, to serve everybody, to suffer all sorts of things for the love of God and to the praise of Him who has shown him such grace. So it is impossible to separate works from faith, indeed just as impossible as it is to separate heat and light from fire. [no. 1491]
---
From What Luther Says: A Practical In-Home Anthology for the Active Christian, pages 408–9 © 2006 Concordia Publishing House. All rights reserved.
To order What Luther Says, please contact CPH at 800-325-3040 or visit www.cph.org.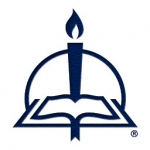 At CPH since 2009, Sarah Steiner was a production editor for the professional and academic book team. She worked on many academic titles, including coordinating the peer review books, and also helped out with Bible resource projects.