Today is the 531st birthday of Martin Luther. In praise and thanksgiving to God for the Gospel that Luther proclaimed, we offer the following excerpt from Luther's Works volume 77 (from Luther's sermon for Easter on Mark 16:1–8).
---
18. Therefore, whoever can learn, let them learn to begin to pray the Our Father correctly—what it means when I call God my Father and that I should truly and with certainty consider and think that I am His dear child and the Lord Christ's brother, who has shared all He has with me and made me equally entitled with Him to eternal benefits. Here search and ask your own heart whether you can say "Our Father" without doubting and wavering, from the bottom of your heart, take your stand on it, and conclude before God: "I regard myself to be Your dear child and You to be my dear Father, not because I merit or ever in the future could merit it, but because my dear Lord wants to be my Brother and has Himself told me this and invites me to regard Him as my Brother; and He, on the other hand, regards me as His brother."

Only begin this (I say) and see how you will succeed, for you will certainly find what an unbelieving villain is stuck in your breast, which your heart has a hard time believing. "I am a poor sinner!" nature says. "How can I exalt myself so highly, put myself in heaven, and boast that Christ is my Brother and I am His?" This greatness and glory is so exceedingly high, beyond the mind, heart, and thoughts of any man, that it cannot be comprehended. Even St. Paul himself confesses that he certainly grasps for it but has not yet comprehended it (Philippians 2 [3:12]). We are shocked and must ourselves be terrified to presume to claim such honor and glory.

19. What, then, should we do? We must indeed say—and it is the truth—that we are poor sinners and have denied our Lord with St. Peter. (I especially have done that above others.) But what can we make from that? What I have done against Him is enough and more than enough: I have fallen away from Him and made myself into a villain. Should I, then, make Him into a liar and a villain and deny and slander this comforting sermon? God forbid!

20. "Yes," says the devil through my flesh, "you are not worthy." That is unfortunately true. But if I do not believe and accept this, then I must call my Lord a liar and say that it is not true when He says that He is my Brother. May God keep me from that, for then I would have rejected and trampled underfoot God and all my salvation and blessedness.

21. Therefore, I will say: "I know very well that I am an unworthy man, worthy to be the devil's brother (not Christ's or His saints'). But now Christ has said that I (as the one for whom He died and rose again, as well as for St. Peter, who was a sinner like me) am His brother, and in all sincerity He wants me to believe Him without any doubting and wavering. He does not want me to consider or pay attention to the fact that I am unworthy and full of sin." He Himself does not consider or remember, as He justly could do; He has sufficient cause to take revenge and punish His disciples for what they have merited from Him. Rather, everything is forgotten and blotted out of the heart [cf. Isa. 44:22; Acts 3:19]—indeed, [put to] death, covered, and buried. Now He can say nothing about them except everything delightful and good. He greets them and speaks with them as kindly as with His faithful, dearest friends and good children, as if they had done nothing wrong and had not troubled the water, but had done everything good for Him, so that they have no worry or care in their hearts that He would remember it and reproach them or take revenge on them.

Because He does not want to know about that, but has it [put to] death and covered up, why would I not let that be true and thank, praise, and love my dear Lord from my heart that He is so gracious and merciful? Even though I am burdened with sins, I still should not go ahead and call these kind words which I hear about Him a lie and arrogantly cast away the brotherhood He has offered. If I do not believe it, that is not good for me, but there is not for that reason anything false or lacking in Him.

22. If anyone now wants to burden himself with new sins and not let what He has forgotten be forgotten, he certainly will be sinning in a way which can no longer be forgotten or be helped. The Epistle to the Hebrews speaks about those who fell into sin by falling away from God's Word and calling it lies (Hebrews 6 [:6]; 10 [:26]). This is called the sin against the Holy Spirit, which means holding the Son of God up to contempt, trampling Him underfoot, and profaning the Spirit of grace. May God preserve from this all who want to be Christians!

Unfortunately, there is too much of the former blindness and folly in which we have previously tarried, which ought now be gone and forgotten, since we have been made His brothers, if we will only accept it. If we cannot believe as strongly as we ought, then we should begin (like young children) to suck up at least a little spoonful of this milk [cf. 1 Pet. 2:2] and not at all push it away from us until we become stronger.

23. Therefore, even though your own unworthiness hits you in the head when you should pray, and you think: "My sins are too great! I worry that I cannot be Christ's brother," strike out and defend yourself as best you can from giving way to these thoughts. Here you are in great danger of the sin against the Holy Spirit. Confidently and boldly you should answer the devil's suggestions: "I know very well what I am, and you do not need to tell or teach me that, for it is not your business to judge about that. Therefore, go away, you lying spirit, for I should not and will not listen to you. But here is my Lord Christ, God's only Son, who died for me and rose from the dead. He tells me that all my sins are forgotten and that He now wants to be my Brother and that I in turn should be His brother. He wants me to believe this from my heart without any wavering."

24. Whoever will not accept this must be a villain and a miscreant, even the brother of the devil himself. If I am unworthy, I am certainly needy; and even if I were not [needy], yet God is worthy that I should give Him the honor and regard Him to be the truthful God. But if I would not believe, I would (beyond all other sins) be doing to Him the highest dishonor against the First Commandment by regarding Him to be a liar and a worthless God. What greater wickedness and blasphemy can be heard or spoken of than this?

Much rather, when you feel that it is too hard for you to believe, do this: fall on your knees, tell Him your inability, and say with the apostles: " 'O Lord, increase our faith' [Luke 17:5]. I would gladly from my heart regard You to be my heart's dear Father and Christ to be my Brother, but my flesh unfortunately will not follow; therefore, 'help my unbelief ' [Mark 9:24], so that I can give honor to Your name and regard Your Word to be true."

25. See, in this way you will find from your own experience what a difficult struggle it is to believe these words and to pray the Our Father correctly. Not that these words are in themselves not certain, firm, and strong enough, but that we are so weak, even such hopelessly unstable quicksilver, that we cannot hold what is certainly worthy of being held with hands and hearts of iron and diamond.
---
From Luther's Works volume 77, pages 29–32.
© 2014 Concordia Publishing House. All rights reserved.
To order Luther's Works volume 77, please contact CPH at 800-325-3040 or visit www.cph.org. This volume is part of the expansion of the American Edition of Luther's Works. Learn more at cph.org/luthersworks.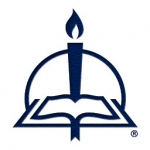 At CPH since 2009, Sarah Steiner was a production editor for the professional and academic book team. She worked on many academic titles, including coordinating the peer review books, and also helped out with Bible resource projects.