The following devotion comes from God Grant It, a book of daily devotions from C. F. W. Walther intended to encourage laity, as well as pastors, and affirm them in their daily lives as redeemed children of God.
---
The Eighth Week after Trinity
Monday
Read Matthew 7:16–23
With the words of today's reading, Christ appears to teach that true prophets are recognized by their good works. When He speaks about fruits a teacher should bring, the first fruits are not the fruits of life but the fruits of doctrine. If a teacher does not bring the fruit of pure doctrine, he is a false prophet. The teacher sent by God is the one who proclaims to poor sinners that His dear Son, Jesus Christ, is the only way to salvation. For this is the will of the heavenly Father, "that everyone who looks on the Son and believes in Him should have eternal life" (John 6:40). Saint John says, "By this you know the Spirit of God: every spirit that confesses that Jesus Christ has come in the flesh is from God, and every spirit that does not confess Jesus is not from God" (1 John 4:2–3). A called teacher who does the will of God, purely preaching His Son to the world, is a true prophet, for to Christ "all the prophets bear witness that everyone who believes in Him receives forgiveness of sins" (Acts 10:43). But where souls are not helped because the preaching about Christ has been impure, there are false prophets, no matter how wise, gifted, or holy they may seem. Christ says, "Many will say to Me, 'Lord, Lord, did we not prophesy in Your name, and cast out demons in Your name, and do many mighty works in Your name?' And then will I declare to them, 'I never knew you; depart from me, you workers of lawlessness'" (Matthew 7:22–23).
Wherever false teachers have arisen, they have always lacked one thing. They have not proclaimed Christ alone, how He was made by God to be our wisdom, our righteousness, our sanctification, and our redemption. But where this article of faith has been preached correctly, all soul-destroying errors have retreated like the fog before the sun. If an individual's preaching shows people how they can come to Christ, remain with Him, suffer with Him, and die blessed through Him, they are listening to a true prophet. For if they receive Christ, they have received enough. If they have Him, they have everything.
A pious life that is not accompanied by pure doctrine cannot make a true prophet. On the contrary, the godly life of the orthodox preacher is a glorious confirmation and ornament of pure doctrine. The good works of a false teacher are like the passing flower on thorn bushes, but the good works of a pure teacher are good fruits of a good tree. For "a healthy tree cannot bear bad fruit, nor can a diseased tree bear good fruit" (Matthew 7:18).
Whenever pure doctrine is preached, some listeners will not take it to heart, but at least a few of them will become fruitful trees of righteousness and produce the fruits of the Spirit, "love, joy, peace, patience, kindness, goodness, faithfulness, gentleness, self-control" (Galatians 5:22–23). Wherever false prophets prevail, a person may show much love but it will be limited, displaying a love only for those who belong to the party. But when the love of God, through the Gospel, is poured our into a person's heart, that person will love both those who follow Christ and the erring and fallen, his fellow-redeemed.
Grant honor, truth, and purity,
And love Thy Word to ponder;
From all false doctrine keep me free.
Bestow, both here and yonder,
What serves my everlasting bliss;
Preserve me from unrighteousness
Thro'out my earthly journey. Amen. (TLH 406:2)
---
From God Grant It: Daily Devotions from C.F.W. Walther, pages 604–06 © 2006 Concordia Publishing House. All rights reserved.
To order God Grant It, please contact CPH at 800-325-3040 or visit www.cph.org.
If you're interested in other Walther material, click here and subscribe to Walther's Works.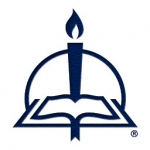 At CPH since 2009, Sarah Steiner was a production editor for the professional and academic book team. She worked on many academic titles, including coordinating the peer review books, and also helped out with Bible resource projects.