The coming year presents a unique opportunity as anticipation of the 500th anniversary of the Reformation builds. Not only is it a ripe opportunity to proclaim Christ with Reformation-focused services throughout the year (for example, The Presentation of the Augsburg Confession on June 25 falls on a Sunday), but it is also an apt occasion for deepening our knowledge of the Christian faith as confessed by the reformers. Formal Bible studies will serve that purpose well.
So also, this is an occasion for encouraging congregational members to deepen their knowledge through independent reading and reflection. The following list was developed with that aim in mind and seeks to balance two foci. First, some of the books refresh and deepen knowledge of Reformation history. Second, other volumes give heed to the Reformation's theological teachings. All of the books are available through Concordia Publishing House, making it easy for individuals to order from a single supplier.
---
November 2016—Here I Stand: A Life of Martin Luther by Roland Bainton
Bainton offers a classic biography of Luther. His presentation sets the stage for Reformation 500.
December 2016—Why I Am a Lutheran by Daniel Preus
Preus captures the distinctive beauty of Lutheran (i.e., biblical) theology. There is no shame in proudly proclaiming yourself to be Lutheran when you know that means you put Christ at the center of your life.
January 2017—Lutheranism 101 edited by Scot A. Kinnaman
Building on Luther's Small Catechism as a summary of the biblical faith, Lutheranism 101 reminds the reader of Scripture's core teachings with a deepened understanding.
February 2017—Being Lutheran by A. Trevor Sutton
Sutton presents the Lutheran ethos in a means that is quite accessible to the lay theologian.
March 2017—Martin Luther: Preacher of the Cross by John T. Pless
Theology is not an abstract academic exercise; it is the application of Christ to the needs of His beloved people. Pless winsomely sets forth the pastoral heart of Luther as he applies the Gospel to individuals in need.
April 2017—The Mother of the Reformation: The Amazing Life and Story of Katharine Luther by Ernst Kroker; translated by Mark E. DeGarmeaux
Luther was blessed with a faithful wife. Her resiliency and Christian heart not only complemented her husband, but also inspire us.
May 2017—Lutheran Spirituality edited by Robert Baker
Scripture, prayer, vocation, community, and more—Lutheran spirituality is vibrant. The Spirit is working through the seemingly ordinary congregation more than most realize.
June 2017—The Lutheran Difference: Reformation Anniversary Edition edited by Edward Engelbrecht
Lutherans are known for their attention to the details of theology, and for good reason—Christ is in those details. The beauty of Lutheran theology shines when set alongside the false teachings found elsewhere.
July 2017—Meditations on Divine Mercy by Johann Gerhard; translated by Matthew C. Harrison
Not only is Gerhard a theologian of the highest magnitude, but he is also filled with devotional depth. This book of prayers reveals the vibrant life of prayer and meditation.
August 2017—Hallmarks of Lutheran Identity by Alvin Schmidt
This latest edition from Schmidt has not yet been published, but it promises to be a treasure. What makes a Lutheran a Lutheran? Schmidt answers.
September 2017—Frederick the Wise by Sam Wellman
The Reformation is not just a story of theologians; strong lay leaders have always been critical to the Church. Learn more about one of the key lay leaders during the beginning of the Reformation.
October 2017—Day by Day: 365 Devotional Readings with Martin Luther edited by Dawn M. Weinstock
Reformation 500 arrives with the blessing of hearing the Gospel from Luther in this devotional. With a year's worth of readings, this book propels the reader beyond Reformation 500.
---
Written and compiled by Kevin Golden, PhD, Pastor of Village Lutheran Church in Ladue, Missouri.
---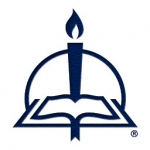 At CPH since 2009, Sarah Steiner was a production editor for the professional and academic book team. She worked on many academic titles, including coordinating the peer review books, and also helped out with Bible resource projects.