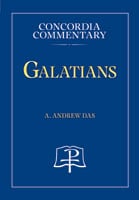 Dr. A. Andrew Das's book is the first faithfully Lutheran commentary on Galatians to carefully consider the full range of "new Paul" scholarship.
What is this exactly? Concordia Commentary editor Dr. Christopher Mitchell explains:
Simply put, the "new Paul" perspective is an interpretation of Paul's Gospel that has rapidly become the predominant scholarly view in the last few decades. It cuts to the heart of what the Gospel is and how we are saved.

First, when Paul states that we are saved apart from "works of the Law" (Gal 2:16; 3:2, 10), the "new perspective" maintains that Paul is only speaking about "identity markers" that distinguished Jews from Gentiles, particularly circumcision and dietary laws; Paul supposedly did not intend to exclude the entirety of the Law as a requirement for salvation. The result is that the "new Paul" perspective contends that salvation is not purely by grace, but requires performing works of the Law to remain in God's covenant of grace. Clearly, this destroys the doctrine of justification by grace alone (sola gratia) that is the hallmark of Reformation theology.

Second, the "new perspective" modifies the meaning of Paul's key phrase that we are saved "through faith in Christ" (Gal 2:16; 3:22). It proposes that Paul was actually saying that we are saved "through the faithfulness of Christ." While it is certainly true that Christ's unswerving faithfulness to the Father's plan, leading to the cross, was essential for our salvation, the precise Greek grammar does not support this proposal. Moreover, this modification of the meaning detracts from another biblical doctrine that is essential for Reformation theology, namely, that salvation is through faith alone (sola fide).
For more information, read an interview with the author, where he discusses his take on modern Pauline scholarship.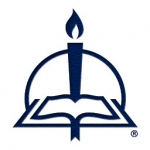 At CPH since 2003, Laura Lane is an editor for the professional book team. She has worked on numerous titles for the adult consumer and church professional markets, including The Lutheran Study Bible (CPH 2009) and The Apocrypha: The Lutheran Edition with Notes (CPH 2012).