2013 On Creation and Predestination
Includes the commonplaces On Creation and Angels, On Providence, On Election and Reprobation, and On the Image of God in Man before the Fall. This volume is notable for its section on the angels and its discussion of many aspects of the doctrine of election.
2014 On Sin and Free Choice
Includes the commonplaces On Original Sin, On Actual Sins, and On Free Choice. This volume is notable in opposing "decision theology," in which one's conversion and salvation depend ultimately on human choice.
2015 On the Law
Includes the commonplaces On the Law of God and On Ceremonial and Forensic Laws.
2016 On the Gospel and Repentance
As the title says, this one includes the commonplaces On the Gospel and On Repentance. This volume is notable for its in-depth examination of confession and absolution, one of the means of grace.
2017 On Justification
Includes just one commonplace, On Justification through Faith—right in time for the quincentennial of the Reformation. (Luther posted his theses for debate on indulgences on Oct. 31, 1517).
Volumes are released every year in the late summer or early fall. Subscribe and save at www.cph.org/gerhard. Become a subscriber to Theological Commonplaces and each new volume of Gerhard's monumental series will be shipped to you automatically. Currently, volumes are priced at $54.99, but as a subscriber you will pay only $38.49, a 30% savings. Your subscription starts with the newest volume and you will continue to receive each new volume. As an added bonus, new subscribers can purchase previously released volumes at the same 30% savings.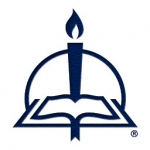 At CPH since 2006, Benjamin Mayes has served as the managing editor for Luther's Works: American Edition, the general editor for Johann Gerhard's Theological Commonplaces.