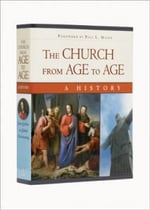 Named the "best single-volume church history textbook" and "mega-impressive," Concordia Publishing's The Church From Age to Age provides historical insight to scholars, students, pastors, and families.
The Church from Age to Age examines key historic events from the time of the apostles through today. Informative and clearly written, readers of all ages will find the answers to the who, why, and how behind the current state of Christianity the world over. Maps, readings from primary sources, and an extensive bibliography, index, and timeline make this a complete one-volume resource for the classroom and for home.
Dr. Nathan A. Finn, Associate Professor of Historical Theology at Southeaster Baptist Theological Seminary in Wake Forest noted that as a specialist in modern church history, "I'm especially thankful the contributors give considerable treatment to post-1914 persons and events, including the expansion and development of Christianity in the non-Western world."
Incoming reports say that Concordia University, Ann Arbor students recently lined up in the bookstore to purchase their copy and Solid Ground Newsletter listed the book as a recommended resource.
In his blog, Rev. William Weedon of St. Paul Lutheran Church in Hamel, IL says that he is "MEGA impressed . . . This volume is exceedingly well written."
To order your copy of the book, visit cph.org or call 1.800.325.3040.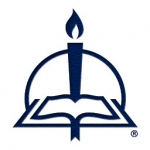 At CPH since 2006, Benjamin Mayes has served as the managing editor for Luther's Works: American Edition, the general editor for Johann Gerhard's Theological Commonplaces.