Yes, we took a hiatus for the last several weeks. The Professional & Academic Book Team has been busy putting the final touches on quite a number of new resources (Concordia Commentary on Galatians, volume 68 of Luther's Works, The Lutheran Bible Companion, to name a few) as well as developing many new projects, and we also needed to do some housekeeping with our blog.
But be on the lookout, because beginning next week, we will be adding great new features to Concordia Academic, including posting a book excerpt each week. When you subscribe to our RSS feed, you will be the first to know about new releases, news and notes about our authors and translators, and even receive limited-time discount codes and learn about special book giveaways that will be announced within future postings!
If you already are a subscriber to the RSS feed for Concordia Academic, continue to enjoy our posts (and be on the lookout for special offers). If you aren't a subscriber, now is the time to follow us to make sure you don't miss our excerpts, news, and especially our promotional announcements!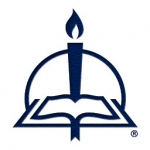 At CPH since 2009, Sarah Steiner was a production editor for the professional and academic book team. She worked on many academic titles, including coordinating the peer review books, and also helped out with Bible resource projects.