Breaking through the noise of our hyper-sexualized Western culture, Ethics of Sex is a much-needed, masterful compilation that speaks to the nature of Christian sexual ethics as simultaneously prohibitive and positive. Ten distinct yet interrelated essays invite us back to a way of life in harmony with the Lord's created order, an order that bears fruit in intimacy, compassion, love, and joy.
Read below what others are saying about this incredible volume, edited by Gifford Grobien, assistant professor of systematic theology at Concordia Theological Seminary in Fort Wayne.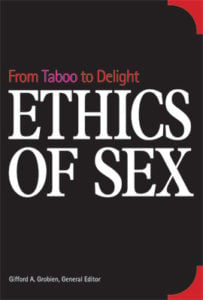 "Ethics of Sex is a remarkable book in that it not only contains moral analysis of standard subjects like contraception and marriage, but also it addresses cutting-edge issues such as transgenderism and disorders of sexual development. What is more impressive, however, is the focus of this book—
Ethics of Sex is biblically faithful, theologically sound, and above all, Christ-centered. While the authors responsibly draw from fields such as science and psychology, they constantly return to the cross, emphasizing themes such as forgiveness, healing, and reconciliation. Christians across denomination lines will appreciate this book for its winsome style, pastoral tone, and Kingdom focus."
—David W. Jones, PhD, Professor of Christian Ethics,
Southeastern Baptist Theological Seminary
---
"Our freewheeling, libertine age has fallen abysmally short in its stewardship of one of God's most precious, delightful, and mysterious gifts, our sexuality. In profound concord, yet without redundancy, the authors of these essays provide informed, convicted comment and godly counsel on a variety of topics often avoided in discussions of sexual ethics. They remind us as well that in their conjugal relationship, faithful wedded couples confess the Christ, who is coming for His Body and Holy Bride, even as those chaste and celibate in Christ also share in His love that will never end. Highly recommended to all, it should be included in every pastor's and congregation's library."
—Rev. Dr. Thomas V. Aadland, Dean of the Theological Faculty,
Matongo Lutheran Theological College
---
"Having taught at a Christian university for fourteen years, I continue to be amazed at how student attitudes are impacted by public opinion. Abortion used to trigger the most heated discussions in my classrooms. Now it seems that any critique of LGBTQ lifestyles receives the strongest pushback. Contraception, however, continues to produce the most bewildered looks. I believe Ethics of Sex provides two important elements for moral decision-making: pertinent facts about each issue and biblical ethical standards that ought to guide our conduct. I strongly endorse this book for use in ethics courses at high schools, colleges, and seminaries."
—Rev. Kevin E. Voss, DVM, PhD, FCA, Associate Professor of Philosophy;
Director, Concordia Center for Bioethics, Concordia University Wisconsin
---
"Ethics of Sex is a necessary resource to the church; something that will help open dialogue around topics that are far too often ignored."
—Rev. Bart Day, Executive Director, the Office of National Mission,
The Lutheran Church—Missouri Synod
---
"The collection of essays in Ethics of Sex addresses the questions that our young people simply can't help but ask, giving them the biblical and practical response that they both need and want, while not ignoring the science of the day. The world around us is certainly not shy to present its views. The Church must be at least equal to the task. What a complete joy this book will be for all who read and discuss its contents as we seek to proactively tackle together the issues that we face on topics related to marriage and sexuality in the years to come."
—Rev. Marcus T. Zill, LCMS Director of Campus Ministry & LCMSU
---
To read more about this volume, check out an excerpt from Donna Harrison's essay titled "Contraception: An Embryo's Point of View."
To order Ethics of Sex: From Taboo to Delight, visit cph.org or contact CPH at 800-325-3040.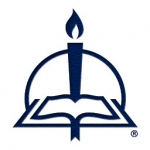 At CPH since 2009, Sarah Steiner was a production editor for the professional and academic book team. She worked on many academic titles, including coordinating the peer review books, and also helped out with Bible resource projects.