With this third volume of Hermann Sasse's Letters to Lutheran Pastors, an effort of nearly a quarter century comes to a close. There is, to be sure, much more Sasse to translate and publish, and others have and are taking up the challenge. . . . With two volumes of The Lonely Way and with three volumes of Letters to Lutheran Pastors, we have now put into print some 2,500 pages of Sasse.
Thus writes editor and translator the Rev. Dr. Matthew C. Harrison (president of The Lutheran Church—Missouri Synod) in the preface to volume 3 of Letters to Lutheran Pastors. The complete 3-volume collection gathers together more than 60 circular letters that Sasse wrote and distributed as a means to encourage and call to account the pastors of his beloved Lutheran Church around the world.
Whether addressing the nature of the Sacraments or of the Church, ecumenical endeavors, the nature of Scripture, or other critical issues of his day, each letter reflects Sasse's passionate commitment to the building up of the Church of Christ on earth and to the Lutheran Confessions.
According to preeminent Sasse scholar Ronald Feuerhahn, "in this remarkable collection of letters . . . we meet . . . a historian with a breadth of learning, a theologian of thorough biblical knowledge, a churchman of wisdom, and a pastor of caring words" (from the foreword).
Sasse was born and educated in Germany, a veteran of World War I, and an outspoken critic of Hitler and especially of the Reich Church. After World War II and as he saw his Bavarian Church capitulating to those who sought union between the Lutherans and Reformed, Sasse left his prominent position at the University of Erlangen and emigrated with his family to Australia, joining the faculty of Immanuel Seminary (now Luther Seminary), North Adelaide.
Learn more about Sasse in this question-and-answer with series editor Matthew C. Harrison.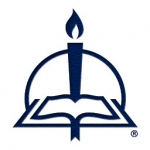 Dawn Mirly Weinstock has been with Concordia Publishing House for 25 years and has served as a production editor for professional and academic books for more than 10 years. Her projects have included Luther's Works, Johann Gerhard's Theological Commonplaces, and the writings of Hermann Sasse, C. F. W. Walther, and many others.