Dr. Andrew Steinmann is the Distinguished Professor of Theology and Hebrew at Concordia University Chicago. At Concordia, he teaches a wide variety of classes, including Hebrew I and II, Hebrew Readings, Readings in Hebrew, and Introduction to the Old Testament. His research interests are focused on Hebrew, Aramaic languages, apocalyptic literature, wisdom literature, and biblical chronology. He is also an author, husband, father, and grandfather.
We recently caught up with Dr. Steinmann to talk about life, writing, and his latest project, 2 Samuel, now available in the Concordia Commentary Series.
Was there anything different for you when writing 2 Samuel from when you wrote 1 Samuel?
There was not a lot of difference. Thanks to a sabbatical with additional funding from a grant from CPH, I was able to spend fifteen months writing on the entire Book of Samuel. When I finished 1 Samuel 31, I simply continued on into 2 Samuel 1.
How does it feel to have the set complete?
It is nice to see both volumes in print. Since 1–2 Samuel was originally one book, having the set allows the entire scope of the inspired author's original work to be viewed through both volumes in the Concordia Commentary Series.
How did you become interested in Samuel?
While I had frequently taught a class on the Old Testament's historical books and had worked through the chronological issues in the Book of Samuel when I wrote From Abraham to Paul, I was not deeply interested in Samuel until Chris Mitchell asked me about writing the Concordia Commentaries on 1–2 Samuel. However, I'm glad he persuaded me to take on this project, since I developed a greater appreciation for these books and even was able to publish an essay or two on various aspects of Samuel.
How does commentary writing differ from writing other academic pieces?
There are several things that make writing a commentary unique. With other academic pieces, one is able to focus on a single passage or perhaps a few selected portions of a biblical book or on particular aspects and themes of a biblical text. With a commentary, you don't have that luxury. You must look at every passage and consider everything—Hebrew language issues, message of the text, what others have written on it, and so forth. Also, commentaries are not used like other books. Often they are references, and users will only be interested in reading about a particular passage instead of reading the book cover to cover. If a theme or feature appears several times in a biblical book, it often has to be discussed multiple times or the reader must be referred to pages where that feature is discussed. In addition, one's research into the published literature must be broad and cover a lot of territory. That is why the bibliography in the 2 Samuel volume is thirty pages.
What do you think is the most important biblical passage in Samuel?
Without a doubt, 2 Samuel 7—God's promise to David through the prophet Nathan—is the most important passage in the book. Here the messianic nature of the entire Book of Samuel finds its clearest expression and points readers to Christ. This passage is the basis on which the later prophets and the New Testament proclaim the Savior to be the Son of David.
What do you hope pastors, students, and other readers will get out of 1 and 2 Samuel?
I hope they will see that the Book of Samuel is not simply history about ancient Israel, but it is history written to show us God and His work in the lives of people. Therefore, it contains the message of God's Word to be read, studied, and applied to our lives also. The lessons we learn in 2 Samuel of David's great faith but also his serious failings show us God's Law and Gospel at work in the life of Israel's greatest Old Testament king. From this, we can see how the Scriptures speak also to us and our lives today.
How does your work as a professor of theology and Hebrew help when writing these commentaries?
Being given the privilege of teaching the Scriptures at the university level helps me grow with my students in understanding and applying God's Word. Class discussions often stimulate further study of the Bible for me. In addition, a portion of my time as a professor is supposed to be spent in pursuit of scholarship—time given to me as part of my call to delve into specific questions about the Scriptures and then to share what I have learned with the church and the broader academy.
What do you find most interesting about translating the Bible?
Probably the most interesting part to me is exploring various aspects of Hebrew grammar—I know that's a very nerdy answer, but for me it is a pleasure to spend time in the language of God's ancient people and learn about how their language worked. Then, it is exciting to find ways of expressing their thoughts and words in contemporary English that, hopefully, is just as meaningfully expressed for readers today.
What is the best piece of advice you have ever received?
It's hard to pick out one. If I can confine it to the topic of the Christian faith, I'd say it was the advice I was given by my pastors and by my professors at seminary—know the catechism, study it, and take its words to heart. Here you find the basics of God's message to us, and it will always point you to Christ.
What is next for you?
Professionally, I've been named to the editorial board of The Journal of the Evangelical Theological Society, so I've got plenty to do. That does not mean that I won't be writing for CPH. I would like to be able to do that also sometime in the future. I hope to work for several more years and continue to teach before considering retirement.
Personally, my wife and I continue to look forward to engaging in our two favorite activities: travel and bird watching. We have future trips planned around the U.S. and to Germany for us and our children and grandchildren.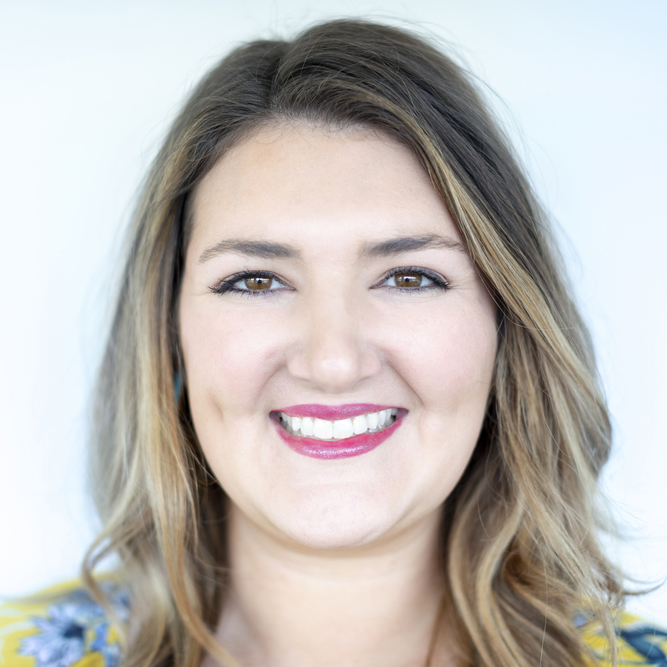 Lindsey Martie joined the Public Relations team at Concordia Publishing House in 2014 after graduating from Mississippi State University (Go Dawgs!). A southern transplant, she values all things southern – except for sweet tea. In her free time, Lindsey likes to travel, cook, and spend time with her two dogs and family.