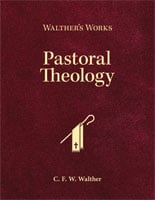 English readers can now take full advantage of the first-ever pastoral theology prepared for pastors in the North American Lutheran context. This unabridged English translation of C. F. W. Walther's American-Lutheran Pastoral Theology invites readers to explore the many ways God calls His undershepherds to care for His people. Walther has here gathered the best insights from Scripture, the Confessions, Martin Luther, the Church Fathers, the orthodox Lutheran Fathers, and his own contemporaries to address many relevant topics including personal preparation for the work of the ministry, careful meditation on God's Word, prayerful consideration of a valid and legitimate call, studious preparation of the sermon, proper use of the Sacraments, wise administration of the church's goods, a prudent life among God's people, and thoughtful daily care of the flock.
---
Read on to see what others are saying about this newest addition to Walther's Works.
"Published for the first time in an unabridged translation, this volume by the most important Lutheran theologian and churchman in nineteenth-century America is of immense historical-theological value. Informed by Scripture and the teachings of the Lutheran tradition, C. F. W. Walther lays down the building blocks of pastoral practice for the church of his time. His teachings on the office of the public ministry, the call, pastoral care, preaching, and a host of other topics was intended to help pastors serve their congregations faithfully and effectively. Not merely significant for its historical importance, the book informs pastoral practice in our own time."
—Gerhard H. Bode, PhD, Associate Professor of Historical Theology, Concordia Seminary, St. Louis, Missouri
"Drawing from Luther and other early books of pastoral theology, Walther's Pastoral Theology is like a 'mutual conversation and consolation of the brethren' in print, dealing with situations that people face in every generation. Walther lays a strong theological foundation for the pastor's serious responsibility to be an under-shepherd of Christ. His homiletical instruction encourages substantial content in preaching, to proclaim the whole counsel of God, while assuring that the Gospel predominates. Walther's text shows how the theological disciplines of exegesis, systematics, symbolics, and practical theology are woven together. The book would serve as a good textbook, supplementary textbook, or refresher for every Lutheran seminary student and pastor."
—Mark DeGarmeaux, Professor of Religious Studies, Bethany Lutheran College, Mankato, Minnesota
"Walther intended this book to address the needs of American Lutheran pastors by following the implications of sound theology rooted in Scripture and stated by Luther and Lutheran teachers. Pastors will find that it still serves this purpose well, since the issues he dealt with still face God's people and his methodology for dealing with them is a fine model for new situations and challenges in ministry. Pastors can find much to guide them in this unabridged translation of his manual, with its six detailed index lists and its useful aids and explanations."
—Dr. Thomas Manteufel, Concordia Seminary, St. Louis, Missouri
"Finally, we have a carefully executed and unabridged translation of C. F. W. Walther's classic pastoral theology! This is a resource which has been needed for a long time in the classrooms of our seminaries and on the desks of our pastors. Walther learned from Luther that evangelical pastoral care would give the triune God all the glory and give full and complete consolation to broken sinners. Churchly and ministerial practices would flow from sound, that is, healthy, doctrine. Knowledgeable of the various handbooks of pastoral theology which appeared after the Reformation, including those which were written in his own day, Walther distills the tradition of Lutheran soul care and applies it to the life of the Church in the context of nineteenth-century North America. There is much wisdom for contemporary pastors in Walther's American-Lutheran Pastoral Theology."
—Prof. John T. Pless, Assistant Professor of Pastoral Ministry and Missions/Director of Field Education, Concordia Theological Seminary, Fort Wayne, Indiana
"What a delight it is to welcome the arrival of this translation of C. F. W. Walther's American-Lutheran Pastoral Theology to the Church! For too long Walther's rich pastoral insight has been hidden from those who lacked facility in the German language. Now, with this readable and accessible translation, the wisdom, insight, and, above all, the pastoral heart of Dr. Walther are fully available to English readers. Editor David Loy and translator Christian Tiews have rendered a marvelous service to the Church, and I am confident that this text will find wide usage and application among the pastors and congregations of the Lutheran tradition."
—Lawrence R. Rast Jr., President, Concordia Theological Seminary, Fort Wayne, Indiana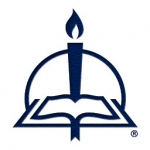 Dawn Mirly Weinstock has been with Concordia Publishing House for 25 years and has served as a production editor for professional and academic books for more than 10 years. Her projects have included Luther's Works, Johann Gerhard's Theological Commonplaces, and the writings of Hermann Sasse, C. F. W. Walther, and many others.