Johann Gerhard (1582–1637) is considered by many as the third preeminent theologian of the Lutheran Reformation, following Martin Luther and Martin Chemnitz. In his magisterial Theological Commonplaces, he systematically, skillfully, and precisely presents the doctrines of the Christian faith, arguing against the positions of Roman Catholics (as represented by Robert Bellarmine) and the Reformed (as represented by Calvin, Beza, and others), as well as other more radical sects (such as the Socinians).
The following excerpts are from Gerhard's loci On Creation and Angels and On Providence, which are included in the volume On Creation and Predestination, Theological Commonplaces VIII–XI.
---
The homonyms of the word "angel."

§ 37. The word "angel" is a homonym or equivocal word according to Epiphanius (Haeres. 69, p. 340). (1) For it is attributed to the uncreated Angel, the Son of God, who is called "Angel" because He is the person through whom the heavenly Father spoke to the patriarchs in the Old Testament and whom in the fullness of time He sent into the flesh (Gen. 16:7; 22:11; 32:24; Hosea 12:3; etc.). Here the rule must be observed: Whenever the name "Jehovah" or a divine work and divine worship is attributed in Scripture to an angel, then that must be understood to mean the Son of God, the Prince of the heavenly host, the Lord of all the angels (Basil, Contra Eunom., bk. 2, p. 128). (2) It is attributed to created spirits, good ones as well as wicked. Examples of this meaning are obvious everywhere in Scripture. (3) It is attributed to John the Baptist (Mal. 3:1; Matt. 11:10; Mark 1:2). (4) It is attributed to the ministers of the church (Isa. 33:7; Mal. 2:7; Revelation 1–3; etc.). These are called angels because they serve as ambassadors for Christ (2 Cor. 5:20).

How all things work together for good to the devout.

§ 101. Here we should quote the passage of Gerson (De consol. theol., bk. 1, prop. 4): "We must praise our very kind, almighty God, who not only is not overcome by our evil deeds but also works our good from them. For thus He is said to have confined all things under sin" (read, "permissively") "in such a way that He has mercy on all people. Peter sinned [cf. Matt. 26:69–75] and became humbler, more careful, more merciful, not due to his act of evil but by the compassion of God. Mary Magdalene sinned and loved more afterward because she was forgiven much [Luke 7:44–47], and stands as an example of repentance for the rest. Paul was a blasphemer, and, humbled, he confessed that he was not worthy to be called an apostle and was chief of sinners [1 Cor. 15:9; 1 Tim. 1:15]," etc. On the basis of Gregory (Moral., bk. 26, ch. 13), Isidore says (Sent., bk. 2, ch. 39): "God often casts down the hidden pride of the mind through the manifest ruin of the flesh."

§ 102. Anselm (De mensuratione crucis, letter B) writes in agreement: "Your goodness" (O God) "knows how to use our evils for good, as You also often make our failures produce an increase of humility, so that it is true that the just man falls and gets up again seven times a day [cf. Prov. 24:16]." Savonarola (on Psalm 31): "Does the apostle not write that for those who love [Him] all things work together for good [cf. Rom. 8:28]? Therefore all things do that, so that even sin itself works together for good for them.

Does that mishap not work together for good to them, and from it they become more humble and more cautious?" Luther (on Genesis 20): "Not only the passive evils which are inflicted upon us but even the active ones which we ourselves commit turn out to our benefit." However, here we must hold carefully that this happens not because of the nature of evils of themselves, but because of the power and goodness of God. Spinaeus (De providentia) makes this clear with this comparison: We see that fields are enriched and fertilized when sprinkled with manure, though it is filthy and reeking in itself; and that medicine and drugs made of various herbs and poisons are the best remedies against most ailments, though otherwise the herbs and poisons would be lethal of themselves. In the same way also, our God in His wisdom causes our sins, which by their own nature are lethal, to become salutary to those who learn to recognize their magnitude, to humble themselves under the mighty hand of God, and to be displeased over them before Him, acknowledging that they need His grace and mercy, by which their sins may be covered and hidden." Thomas ([ST,] part 1, p. 19, art. 9): "Evil is not ordained for good of itself but according to accident, for it occurs outside the intent of the sinner."
---
Footnotes are not included.
From On Creation and Predestination, pages 23–24, 84–85. English translation © 2013 Concordia Publishing House. All rights reserved.
To order On Creation and Predestination, please contact CPH at 800-325-3040 or visit www.cph.org.
Click here to subscribe to Johann Gerhard's Theological Commonplaces series.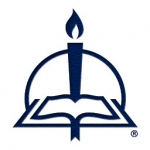 At CPH since 2009, Sarah Steiner was a production editor for the professional and academic book team. She worked on many academic titles, including coordinating the peer review books, and also helped out with Bible resource projects.