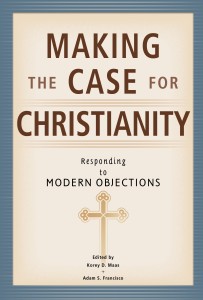 Making the Case for Christianity: Responding to Modern Objections, available now, prepares Christians to defend their faith. Accessible to readers of all levels, Making the Case for Christianity introduces specific intellectual objections to the Christian faith and then demonstrates how these objections might rationally be answered. Topics covered include the existence of God, the Gospels as reliable history, Islam, the resurrection of Christ, the doctrine of salvation, good vs. evil, and atheism.
Making the Case for Christianity was edited by Dr. Korey D. Maas (Associate Professor of History at Hillsdale College, Hillsdale, MI) and Dr. Adam S. Francisco (Associate Professor of History at Concordia University, Irvine, CA). Contributors include Dr. John Bombaro, Dr. Angus Menuge, Dr. Joshua Pagán, Craig A. Parton, and Rev. Mark A. Pierson.
What's Being Said about Making the Case for Christianity
This book is distinctively Lutheran, patently Christian, and genuinely winsome. As such, believers from all branches of Christendom will find this volume both attractive and beneficial. Although the chapters in this fine text focus on a range of topics and are written by different contributors, their commonality is this: every page of this book communicates the Gospel and exalts Jesus. Indeed, such a Christocentric methodology is the best way to make the case for Christianity.—David W. Jones, PhD (Associate Professor of Christian Ethics, Southeastern Baptist Theological Seminary, Wake Forest, North Carolina)

Not a primer nor an encyclopedia, here is the mid-range apologetics we have needed. The authors address several recent challenges to the Christian account of life with responses that are sometimes contentious, sometimes sympathetic, always insightful, and ultimately constructive—a defense that is not merely defensive. The reader will find timely and useable discussions about current apologetics issues that matter.—Russ Moulds, PhD (Professor of Psychology and Education, Concordia University Nebraska, Editor and author of A Teacher of the Church (Wipf & Stock, 2007)

Making the Case for Christianity is a page turner, with plenty to reward both budding and seasoned apologists. I've worked on and around these issues for decades, but I found myself repeatedly underlining and circling new things to incorporate into upcoming talks. And the citations are a treasure. Where I found myself taking a different tack with my answers, I still appreciated their pointed and clear-spoken observations.—Mark Coppenger, PhD (Professor of Christian Apologetics, The Southern Baptist Theological Seminary, Louisville, Kentucky)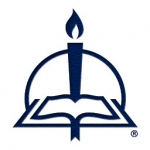 Dawn Mirly Weinstock has been with Concordia Publishing House for 25 years and has served as a production editor for professional and academic books for more than 10 years. Her projects have included Luther's Works, Johann Gerhard's Theological Commonplaces, and the writings of Hermann Sasse, C. F. W. Walther, and many others.