In December 1533, a new cycle of preaching on Matthew began in the Wittenberg Castle Church. Luther himself inaugurated the series with three sermons on Matthew 1. Then the preaching on Matthew was assigned to the Wittenberg doctoral student Hieronymus Weller (1499–1572). Behind Weller's sermons, however, stood Luther, who prepared notes to help his student preach. The notes touched both on the interpretation of the scriptural passages and on homiletical strategies for preaching them. Since Luther never offered a series of lectures on the Gospels, the Annotations on Matthew have tremendous importance as his fullest systematic scholarly engagement with a Synoptic text.

Volumes 67 and 68 of Luther's Works provide translations of Luther's most substantial continuous engagement with St. Matthew's Gospel or indeed with any of the Synoptics. In the newest volume of the expansion of the American edition of Luther's Works (volume 67), pastors and scholars will encounter for the first time in English Luther's Annotations on Matthew, from which the following excerpt is taken.
On Wisdom, Understanding, Prudence
I do not remember what I may ever have said about the wise and understanding, but in my usual way of thinking, I have been accustomed to understand "wise" and "understanding" as meaning not only people in the political and domestic estates [but also those in the ecclesiastical estate]. So, for example, in the household the "wise" are those who know how to manage a household well and keep everything in order; and the "understanding" are those who are careful and watchful, like those who are sharp and prudent observers of what contributes to or works against the good order of their household. A wise master of the house is one who makes good preparation and appointment for his livelihood. A prudent one knows how to protect himself from harm and treachery. The distinction is nearly the same as given by Ovid: Non minor est virtus quam quaerere, parta tueri ["It is no lesser virtue to preserve what has been acquired than to seek for gain"]. The wise man is the one who knows how to seek for gain; but this is insignificant if he is not cautious and prudent and does not diligently and carefully give heed to its protection and preservation against those who seek to steal, deceive, ensnare, and ruin [it] by tricks.
It seems to me that this is what the Hebrew meaning of the words binah and hokmah is—that is, "diligence" and "attention" or "care." For many people are successful and wise enough in procuring their goods, but afterward, through their presumption, lack of care, and heedlessness, that is, inattentiveness, all are lost; or else they are brought to ruin by the fraud and deceits of others, by the envy of the neighbors and the treachery of the household. In sum, wisdom lies in the acquisition of good things; understanding, in the avoidance of bad ones. Not everyone has them both. Many have wisdom without prudence, and many have prudence without wisdom, and few have both.
Thus also in the state many rule wisely, but they are incautious about plots and adversaries. And so it comes about that through their imprudence they quickly lose everything that they had acquired with their consummate wisdom. But neither of these is what Christ is talking about here.
In the church, on the other hand, "wisdom" is this: successfully maintaining the knowledge of faith and the doctrine of Christ. "Understanding" is avoiding the snares of Satan and of heretics and all the deceitful things put forth under the name of the Word. Here, many are deceived by carelessness and by simplemindedness. Conversely, the heretics are quite capable of understanding, even if they are bereft of true wisdom. For they know how to defend their false religion boldly and with great cunning, and how to guard against the things that are opposed to it. And, truly, they are more prudent than the sons of light [Luke 16:8]; that is, they care for their own [teachings] more than do the godly who, because they take the truth for granted, do not take such care for it. Christ is speaking chiefly against those who wish to be wise and render judgment in the matter of religion since they have the law and human reason on their side. Reason is amazingly wise and exalts itself both in teaching and in passing judgment against the true religion. And so here Christ exults that God does right in hiding His mysteries from these wise and prudent ones, since they want to be above God and not below Him.
---
Footnotes have been omitted.

From Luther's Works volume 67, pages 137–38. © 2015 Concordia Publishing House. All rights reserved.

To order Luther's Works volume 67, please contact CPH at 800-325-3040 or visit www.cph.org.

This volume is part of the expansion of the American Edition of Luther's Works. Learn more at cph.org/luthersworks.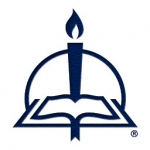 At CPH since 2009, Sarah Steiner was a production editor for the professional and academic book team. She worked on many academic titles, including coordinating the peer review books, and also helped out with Bible resource projects.