"Concordia is committed to the production of premier resources in service to the Church's servants, both in the parish and academic institutions." - Rev. Paul T. McCain, Publisher
Now you can browse our selection of books—from historical theology to biblical studies to apologetics—anywhere and anytime just by clicking this link.
With our catalog you can:
Learn about our series subscription programs, which offer a 30% discount (p. 1)
Discover what is available in Logos, for instant electronic access to resources (p. 9)
Authors: see if our Peer Review process is right for your next book (p. 15)
Review our Faculty Discount and Examination Policy (p. 33)
Of course, you'll also find new resources, best-sellers, and classic backlist titles.
Enjoy our catalog, and contact us anytime with questions or suggestions.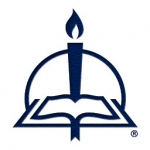 At CPH since 2003, Laura Lane is an editor for the professional book team. She has worked on numerous titles for the adult consumer and church professional markets, including The Lutheran Study Bible (CPH 2009) and The Apocrypha: The Lutheran Edition with Notes (CPH 2012).