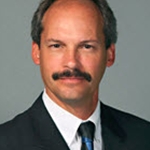 Rev. Dr. Michael Eschelbach is professor of Theology and Philosophy at Concordia University Irvine. Prior to joining the faculty of CUI, Dr. Eschelbach taught at Concordia University Chicago for fourteen years and served as a parish pastor before his professorship. An active writer and speaker, Dr. Eschelbach has published articles, Bible studies, devotions, and now The Big Book of New Testament Questions and Answers! We decided the book's 2,000+ questions weren't enough—so here's a Q&A that takes you behind the scenes of the Big Book.
The Big Book of New Testament Questions and Answers is just like the title says—it's huge! How did you come up with so many detailed questions for this new resource?

I teach a survey course on the New Testament at Concordia University. During the first six years I taught the course, I required students to submit at least two questions for each class meeting as we worked our way through the entire New Testament. Over the years I kept gathering, sorting, and combining those questions. The final product of that process was 120 pages of questions, just as the students had asked them.

In your experience, what New Testament book causes the most confusion? (Revelation is a given!)

Romans and Ephesians generate a lot of questions because of their teaching about predestination. First Corinthians generates a lot of questions because of the long list of problems that Paul was responding to, which may or may not be similar to problems in our time. Our culture makes it nearly impossible for people to grasp what the New Testament says about gender and relationships, so those passages generate both questions and complaints.

How have your various callings in the ministry (pastor, professor) shaped the way you approached the development of The Big Book?

Pastoral ministry provided various situations where the questions of people were serious and needed serious, clear, and understandable answers. Emergency rooms, funeral homes, marriage counseling, youth ministry, and even preschool devotions brought questions that could not have been put off. On the other hand, a daily life in the Word and graduate studies in hermeneutics provided opportunities to listen to God's answers to these questions. Professorship provided even more occasion for hearing questions from students and listening to answers from biblical texts during preparations for classes.

In what ways do you envision this book being used by Christians? As a university professor, did you write with college students in mind as your audience, or is there a wider appeal?

Anyone who reads the Bible daily might want to have this book nearby as questions inevitably arise. A person looking to think more deeply about the New Testament might read this book and then read the New Testament with questions and answers in mind. Any educator might want to use this as a reference but might also use it to identify texts to spend class time on or to assign between classes. Pastors could use this as the basis for Sunday morning or weekday Bible studies.

You've walked alongside God's people in both parish and university settings, so you're familiar with lots of Bible reference books. How does the Big Book stand out on the shelf?

Well, it's big. I have consulted other reference works on difficult passages or difficult questions which were very helpful. The Big Book of New Testament Questions and Answers is different for a few reasons. First, the questions were provided by college students over the course of many semesters. Therefore, we have reason to suspect that the broadest possible range of questions most frequently asked are the result. Second, my training in biblical languages and hermeneutics is focused on determining what a text means to say (rather than on what we would like it to say).

What role did the proper distinction between Law and Gospel play when crafting your responses? Explain how this book has uniquely Lutheran qualities.

"Uniquely Lutheran" would have to begin with a life in the Word in the original languages – where Luther spent his time. Distinguishing between Law and Gospel keeps a person from imposing obligations where the Bible does not or from abandoning obligations that are still in force. Luther's focus on salvation by grace as articulated so clearly in Ephesians 2 means that we approach life and our questions in order to be good stewards of what God already gives rather than to get for ourselves what we think we are lacking.

How would the answers to the questions in this book help Christians defend the faith?

If "faith" means "honesty about dependence," then the answers in this book help as they are a witness to the nature of our dependence and the dependability of God. The Bible is an extraordinary witness to the truth, but not the only witness. The Bible itself is quick to point us to nature, reason, and experience. God invites, urges, and even commands people to test Him – all in the interest of coming to the knowledge of the truth. We are all dependent on God and interdependent on each other. The answers in this book help make those relationships evident so we might have greater benefit from them and avoid the loss of them.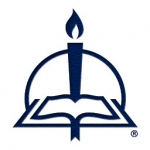 At CPH since 2003, Laura Lane is an editor for the professional book team. She has worked on numerous titles for the adult consumer and church professional markets, including The Lutheran Study Bible (CPH 2009) and The Apocrypha: The Lutheran Edition with Notes (CPH 2012).