Concordia University Chicago will host a live, dramatic presentation of The Gospel of Mark on Saturday, September 13, at 7 p.m., given by six professors and pastors from Concordia Seminary and Lutheran Church—Missouri Synod congregations in Saint Louis, Missouri.
"The Gospel of Mark was intended to be read aloud to a gathered audience," said Rev. Dr. Jeffrey Leininger, pastor at Concordia University Chicago. "Attendees are encouraged to listen, rather than read along, to experience the true proclamation of the rule and reign of God in Jesus through the enthralling words, images and message of Saint Mark."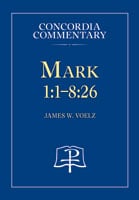 The English translation of Mark's Gospel used in this presentation was prepared by Dr. James W. Voelz, Professor of Exegetical Theology at Concordia Seminary and one of the presenters. Unlike the standard scholarly assessments of the Second Gospel that understands it as the earliest, simplest, and least sophisticated of the Four Gospels, this presentation proceeds with the understanding that the Book of Mark is a later document that provides a complex and sophisticated account of the life of Jesus, designed for rhetorical impact.
This free event will take place in the Chapel of Our Lord on the Concordia University Chicago campus, 7400 Augusta Street, River Forest. Free handicapped-accessible parking is available in the visitors' lot north of the University parking structure on Bonnie Brae Street.
NOTE: Registration no longer required.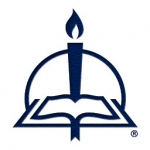 At CPH since 2003, Laura Lane is an editor for the professional book team. She has worked on numerous titles for the adult consumer and church professional markets, including The Lutheran Study Bible (CPH 2009) and The Apocrypha: The Lutheran Edition with Notes (CPH 2012).