Concordia Seminary, St. Louis, hosted the annual Day of Exegetical Reflection on Sept. 17, 2012. The seminary graciously allowed CPH to honor three commentary authors by presenting them with special leather-bound copies of their most recent contributions to the series. Pictured, from left to right, are Dr. Jeffrey Gibbs (Concordia Seminary, St. Louis), holding Matthew 11:2–20:34; Dr. Christopher Mitchell, commentary editor at CPH; Dr. Reed Lessing (Concordia Seminary, St. Louis), holding Isaiah 40–55; and Dr. Curtis Giese (Concordia University Texas), holding 2 Peter and Jude. Dr. Giese has assumed the role of New Testament Editor for the series, a role previously filled by Dr. Gibbs.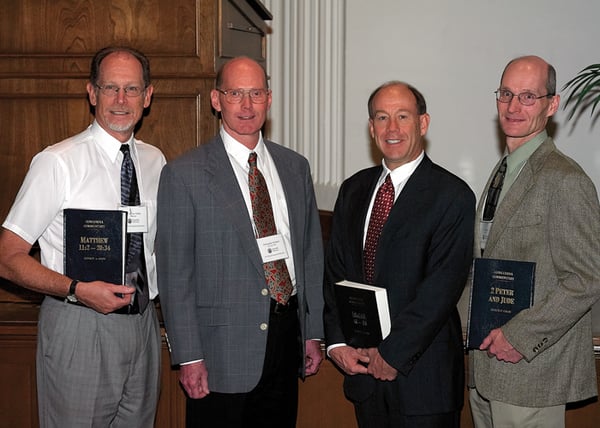 Four commentary authors gave presentations on the theme "Christ in the Old Testament." . Dr. Charles Gieschen (author for 1–2 Thessalonians) delivered his paper "The Image of the Invisible God: The Role of the Son in the Revelation of YHWH." Dr. David Adams (author for Genesis) spoke about "Christ in the OT: The Problem of Method(s)." Dr. Paul Raabe (author for Isaiah 13–23) focused on "Christ and the Nations: On Isaiah's Gentile Oracles." Dr. Jeffrey Gibbs (author for Matthew) expounded "The End of the Story (not the Law): Christ's Fulfillment of the OT in Matthew."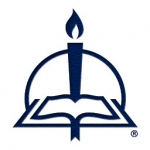 At CPH since 2006, Benjamin Mayes has served as the managing editor for Luther's Works: American Edition, the general editor for Johann Gerhard's Theological Commonplaces.