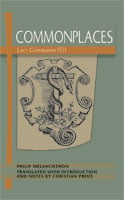 In his first project for Concordia Publishing House, Dr. Christian Preus took on the translation of the 1521 edition of Philipp Melanchthon's Loci Communes, published under the title Commonplaces: Loci Communes 1521. The following interview introduces this essential theological text, its author, and its translator.
Who was Philipp Melanchthon?
Melanchthon was Luther's closest associate in the Lutheran Reformation. He was a classically trained humanist who worked with Luther from 1518 on to articulate the Gospel clearly. Melanchthon's defense of the Reformation cause included writing the Augsburg Confession, its Apology, and the Treatise on the Power and Primacy of the Pope, all contained in the Lutheran Book of Concord. Perhaps his most significant contribution, however, is his presentation of the biblical faith in the several editions of his Loci. Melanchthon is justifiably praised for the clarity with which he articulates the Lutheran faith. He was an indispensable Godsend for Luther.
Why is this called "Commonplaces"? What does that mean?
"Commonplaces" is a translation of the Latin loci communes. As Melanchthon explains in this work, commonplaces are those topics in Scripture which serve to summarize its teaching. The commonplaces of Scripture all center around the Gospel, that is, the justification of the ungodly through faith in the promise of mercy in Christ. Melanchthon identifies the loci communissimi ("most common topics") as sin and grace, Law and Gospel.
What did Luther think about this work? Should it be more central to our understanding of the Reformation?
Luther thought the world of this work. He said that it belonged in the canon. This recommendation alone suggests that the work should be central to our understanding of the Reformation. Melanchthon's concentration on the doctrine of justification as the interpretive center of Scripture, so clearly articulated in this work, sets the foundation for further systematic and hermeneutical work among later Lutherans. Melanchthon's concentration on the utter sinfulness of man echoes Luther's and underlines the importance of the doctrine of man (anthropology) in Lutheran theology.
What issues does this new translation of Melanchthon's work address?
Melanchthon was a classicist. He used classical and rhetorical expressions to communicate the teaching of Scripture in the clearest way he knew how. More than this, as a classicist and as a convinced believer in Luther's cause, Melanchthon is concerned to defend Luther's theology against both the scholastic tradition that had dominated the universities for years and the humanists of moralist stripe who were at best lukewarm supporters of Luther's cause. This new translation takes account of this context not only in the translation itself but also in footnotes, which fill in for the reader the historical writings, persons, and events to which Melanchthon refers or alludes.
Did you uncover anything surprising as you researched this work and its place in Reformation history?
Probably the most surprising aspect of my research was to discover that Melanchthon is very often reacting not only against his ostensible opponents, the Scholastics, but also against those humanists, especially Erasmus, who like the Scholastics sought morality and ethics from Scripture instead of letting Scripture teach them about God's wrath against sin and His promise of mercy in Christ Jesus. Another happy discovery is how well this work serves as an introductory hermeneutics, as a guide for interpreting Scripture with the doctrine of justification by faith in the center.
In your opinion, why was Luther so complimentary of this work, and why should it continue to be part of the pastor's library today?
I remember the excitement with which I first read the Lutheran Confessions, Luther's Bondage of the Will, Chemnitz's Examination, and other great works by the early Lutherans. It is the excitement of saying Amen to every single page, of being confirmed in everything you confess as a Lutheran, of learning anew to articulate these same beautiful truths. This is the excitement inspired by this work. It is no dry academic dogmatics. This is the young Melanchthon at his most "Luther-like," confessing with utter conviction and courage the teaching of Scripture in the face of threats and persecutions. Melanchthon's work anchors the reader in the fundamentals, the foundations of the Christian faith, with the kind of clarity and in-your-face common sense that defies argument. With modern man's propensity to major in minors, this book serves as a potent reminder of what being a Christian and a Lutheran is all about.
You come from a family of translators. Did that influence your educational pursuits?
Absolutely, though more because of what they translated than the fact that they were translators. Reading through my grandfather's [Robert D. Preus] Theology of Post-Reformation Lutheranism and the works of Melanchthon and Chemnitz translated by my granduncle [J. A. O. Preus] and by Fred Kramer made me thirsty to read more of the Lutheran tradition. And while—thanks to the American Edition of Luther's Works and translators like those mentioned above—we can read a ton of Lutheran theology in translation nowadays, there are thousands upon thousands of books only available to those who know Latin (and German). Then, the more I read of our Lutheran fathers the more I saw how important a classical education was to them and how foundational to the Reformation itself.
What are you working on next?
I'll be working to translate Luther's Labors on the Psalms from the years 1518–21 for the new volumes of Luther's Works coming out from CPH. This work is quite a bit longer than Melanchthon's Loci Communes 1521, so it should keep me busy for awhile. The work is very valuable in showing how Luther's thoughts were developing during the critical years of 1518 to the Diet of Worms in 1521.
Melanchthon's Commonplaces: Loci Communes 1521 is available now.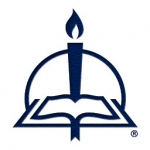 Dawn Mirly Weinstock has been with Concordia Publishing House for 25 years and has served as a production editor for professional and academic books for more than 10 years. Her projects have included Luther's Works, Johann Gerhard's Theological Commonplaces, and the writings of Hermann Sasse, C. F. W. Walther, and many others.