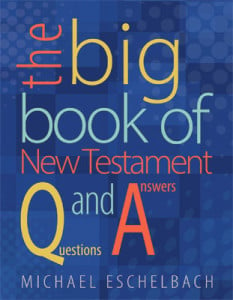 You've Got Questions? Rev. Dr. Michael Eschelbach has answers! Rev. Eschelbach draws from thirty years of experience teaching the New Testament at the university level and in the parish. Using an easy to follow question and answer format, this book answers more than 2100 intriguing questions about the New Testament. The answers, which highlight and reference parallel biblical texts, demonstrate how all of Scripture is connected.
The Big Book of New Testament Questions and Answers explores questions such as:
Why do the Gospel accounts differ?
Are there demon-possessed people today?
Why did Jesus use parables?
What can we learn from the Epistles?
What does Revelation mean?
It is arranged in biblical book order, and a topical index will help you easily find what you're looking for.
About the Author
Rev. Dr. Michael Eschelbach is professor of Theology and Philosophy at Concordia University Irvine. Prior to joining the faculty at CUI, Rev. Dr. Eschelbach was a member of the faculty at Concordia University Chicago for fourteen years. An active writer and speaker, Dr. Eschelbach has published articles, bible studies, and devotions in a wide variety of publications.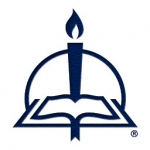 At CPH since 2003, Laura Lane is an editor for the professional book team. She has worked on numerous titles for the adult consumer and church professional markets, including The Lutheran Study Bible (CPH 2009) and The Apocrypha: The Lutheran Edition with Notes (CPH 2012).