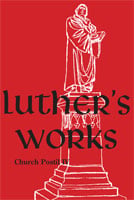 The fourth volume in Concordia's release of Luther's Church Postil (sermons for the church year) offers Luther's sermons for the Epistle and Gospel readings from Trinity Sunday through the Tenth Sunday after Trinity. Part of the ongoing translation of Luther's Works, this volume also includes Luther's Several Beautiful Sermons on 1 John, On Love (preached in 1532 and first published in 1533).
Readers will gain insight from: Luther's novel treatment of the time between death and resurrection in his sermon on the Gospel for Trinity 1; his warning about impenitence in the sermon on the Gospel for Trinity 10 on the destruction of Jerusalem; his insightful teaching about the role of God's Law in the lives of believers, in the sermons on the Gospel for Trinity 3 and Trinity 5; his clear teaching on how to distinguish Law and Gospel, in the sermon on the Gospel for Trinity 5, quoted as authoritative by the Formula of Concord (1577).
Luther's sermons were among his most influential writings, especially the collection of sermons known as the Church Postil. From 1525 to 1529, some twenty-five editions of Luther's postil were published, while in the next half-decade, the number rose to more than fifty, and publication remained strong for the remainder of Luther's life and long after his death in 1546.
The title Church Postil includes the various homiletical writings of Luther that developed in different ways and at various times during his career. The summer half of the Church Postil was produced with the help of Caspar Cruciger, one of Luther's most trusted editors and collaborators. Luther explicitly approved of Cruciger's normal editorial decisions, even when they strayed rather far from the notes of what he had actually preached.
Luther's Works, vol. 78 (Church Postil IV) provides readers with an accurate and clear translation of Luther's sermons on the chief biblical text for Trinity Sunday and the Sundays that follow. When coupled with the careful, explanatory introductions and footnotes that have become a hallmark of Luther's Works: American Edition, both lay readers and scholars will find a rich treasure of biblical commentary and theology that serves both as a homiletical tool and as devotional material.
Volumes 75–79 of the American edition of Luther's Works, for the first time in more than three hundred years, provide readers with Luther's mature, final version of the Church Postil, along with footnotes identifying the occasions for which these sermons were originally preached and the ways in which they were adapted for print to be Luther's definitive sermonic legacy.
To become a subscriber to the American Edition of Luther's Works or to order Luther's Works Volume 78, please contact CPH at 800-325-3040 or visit www.cph.org.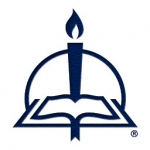 Dawn Mirly Weinstock has been with Concordia Publishing House for 25 years and has served as a production editor for professional and academic books for more than 10 years. Her projects have included Luther's Works, Johann Gerhard's Theological Commonplaces, and the writings of Hermann Sasse, C. F. W. Walther, and many others.