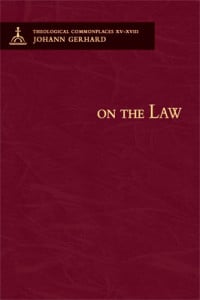 On the Law, the newest volume in the translation of Johann Gerhard's Theological Commonplaces, is now available. In this volume, Gerhard addresses the moral Law of God, revealed in Scripture and nature, as well as all other kinds of laws, such as the ceremonies and civil laws of the Old Testament. Here the reader finds a comprehensive Lutheran moral theology rooted in God's command and Christ's fulfillment of the Law. Gerhard examines each commandment in detail and resolves various difficulties and cases of conscience, which are still relevant today. Also in this volume is the commonplace On Ceremonial and Forensic Laws, which shows that these categories of laws from the Old Testament have been abrogated while at the same time pointing to their importance for Christians in understanding God's acts of old with His people and their fulfillment in the work of Jesus Christ.
The Theological Commonplaces series is the first-ever English translation of Johann Gerhard's monumental Loci Theologici. Gerhard was the premier Lutheran theologian of the early seventeenth century. Combining his profound understanding of evangelical Lutheran theology with a broad interest in ethics and culture, he produced significant works on biblical, doctrinal, pastoral, and devotional theology. Gerhard interacts with the writings of the church fathers, Luther and his contemporaries, and the Catholic and Calvinist theologians of his day. His Loci is regarded as the standard compendium of Lutheran orthodoxy, with topics ranging from the proper understanding and interpretation of Scripture to eschatology.
Become a subscriber to theTheological Commonplaces and receive each new volume automatically upon publication and at a 30% savings off list price.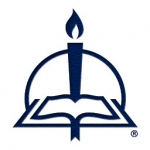 Dawn Mirly Weinstock has been with Concordia Publishing House for 25 years and has served as a production editor for professional and academic books for more than 10 years. Her projects have included Luther's Works, Johann Gerhard's Theological Commonplaces, and the writings of Hermann Sasse, C. F. W. Walther, and many others.