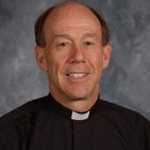 Dr. Reed Lessing is a veteran author for Concordia Publishing House. His latest book is Isaiah 56–66, the twenty-seventh volume in the Concordia Commentary series. We interviewed Dr. Lessing to find out more about him, his commentary, and its contribution to the church.
Tell me about yourself.
I was born and raised in Denver, Colorado, and have enjoyed serving Christ through both pastoral ministry and teaching at Concordia Seminary. Currently I serve at St. Michael Lutheran Church in Fort Wayne, Indiana.
I've been married for thirty-two years to Lisa and we have three adult children: Abi, Jonathan, and Lori.
Why did you go into the ministry?
First Corinthians 9:16 sums it up nicely; "I am compelled to preach the Gospel." Christ Jesus called me out of darkness into His marvelous light and I want to take that light to a dark world.
How did you become interested in the biblical book on which you wrote your commentary?
My dissertation is on Isaiah 23 which led me to write a commentary on Isaiah 40–55 which, in turn, led me to write a commentary on Isaiah 56–66. So it all began with my dissertation!
Have any events in your life and ministry helped you gain insight into this portion of Scripture?
In chapters 56–66, the prophet envisions life in the new community created by the Suffering Servant of Isaiah 52:13–53:12. By God's grace, I live in this new community and therefore experience its highs and lows, as depicted in chapters 56–66, even as I eagerly anticipate Christ's Second Coming which is a topic Isaiah takes up in chapters 60–62 and again in 65:17–25.
What was the best part about writing a commentary?
I am blessed to be able to meditate on God's Word in a sustained and energizing way.
What was the worst part?
Getting started is difficult. It takes a lot to launch a rocket, but once it is in space it is much easier. Just so, launching a book is tough, but once I'm going for a few months it gets easier.
What unique contribution does your commentary make?
While it is true that Isaiah 40–55 extends historically beyond chapters 1–39, this is not the case with chapters 56–66. The last section of Isaiah, rather, circles back to unite the previous parts theologically. Isaiah 56–66, therefore, needs to be read as a theological reflection on Isaiah 1–55 and not as a historical address to Israelites in Persian Yehud. Almost every other commentary on the prophet's last eleven chapters force a historical reading upon the text. Mine is theological.
What are the most important biblical passages covered in your commentary, and why are they so important?
The "Fifth Servant Song" (Isaiah 61:1–3) is at the center of chapters 60–62, both literarily and theologically. Literarily, the importance of 61:1–3 is signaled by the fact that there are 44 verses/lines before the oracle and 45 after it. The theological significance of 61:1–3 comes through the Anointed Servant's proclamation of the Jubilee, or Sabbath rest, for Yahweh's remnant believers. Our Lord's first sermon in the Nazareth synagogue is based upon this Isaian text (Luke 4:15–30) and becomes the Gospel program in Luke/Acts.
How do you hope your commentary will influence the ministry, preaching, and teaching of pastors?
This section of Isaiah is at once familiar and neglected. Some oracles are well known, such "Arise, shine your light is coming" (60:1), "The Spirit of Lord Yahweh is upon me" (61:1), "Who is this coming from Edom?" (63:1), and "Behold, I am about to create a new heavens and a new earth" (65:17). But for the most part, Isaiah 56–66 is an unknown section of an elaborate and hard-to-read book. My commentary gives the church a map to negotiate Isaiah's last eleven chapters so that his Gospel promises come alive and are preached to the joy and edifying of Christ's holy people.
What do you see as your legacy to the church?
A love and devotion to Old Testament matched only by a love and devotion for the Bride of Christ, the Holy Christian Church.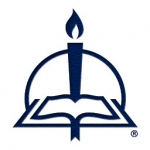 At CPH since 2009, Sarah Steiner was a production editor for the professional and academic book team. She worked on many academic titles, including coordinating the peer review books, and also helped out with Bible resource projects.