Father of all mankind, into Your hands I lay myself and all whom I care for and love. Forgive us all where we have done wrong today and assure us of Your forgiveness and comforting presence. We rest in the faith by which we were sealed in Baptism, in the sure knowledge of Your loving presence; through Jesus Christ, Your Son, my Lord and Savior. Amen.
---
From The Pastor at Prayer, page 64 © 2014 Concordia Publishing House. All rights reserved.
To order The Pastor at Prayer, please contact CPH at 800-325-3040 or visit www.cph.org.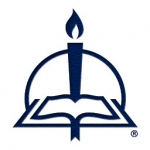 At CPH since 2009, Sarah Steiner was a production editor for the professional and academic book team. She worked on many academic titles, including coordinating the peer review books, and also helped out with Bible resource projects.