Almighty God and most merciful Lord and Father of mankind, King of the universe, Redeemer of Israel and Defender of the Holy Church, look with favor on Your sons and daughters and mercifully grant us forgiveness and new life in Christ. Let not our selfishness and fear and ignorance hinder our work in Your vineyard. Renew us each day and use us mightily as Your workers. By Your Word give us the will to remain faithful witnesses to Christ and servants and lovers of all mankind.

Encourage all our members to be willing disciples of the Savior. Root out from our hearts the inordinate love of self that refuses to consider the needs of others or the divine commands You have placed before us. Mold our lives in the pattern of Your Son that we may show to others the love He showed to us. Help us use our gifts, our talents, our strengths, and even our weaknesses, for the upbuilding of Your holy people.

Make our people concerned for the growth of the Church, the body of Christ. May the Holy Spirit fill their hearts that they volunteer to work joyfully and effectively in the kingdom of Your Son. Protect us from the sin of worshiping You with our lips and not with our lives.

Lead our Synod as well in its desire to do Your work in our world. Shower Your blessings upon all the work we undertake in Your name. Stir up our people that they move and act with passion on behalf of those suffering in this world. May Christ always be our Model and Pattern as we reach for the lost. Through all our acts of compassion may we always hold high the cross of the Crucified and Risen One, the Savior of all.

God, be with me in my vineyard tasks this day. Uphold me by the strength of Your Word and enable me to speak with Your thoughts and act with Your loving kindness. At the end of the day may I know that Your words, "Well done, good and faithful servant!" apply to my ministry and me.

(Special Requests and Thanksgivings)

Heavenly Father, hear my prayers through Jesus Christ, Your Son, my only Savior and Lord, who lives and rules with You and the Holy Spirit, eternally one God. Amen.
---
From The Pastor at Prayer, pages 59-60 © 2014 Concordia Publishing House. All rights reserved.
To order The Pastor at Prayer, please contact CPH at 800-325-3040 or visit www.cph.org.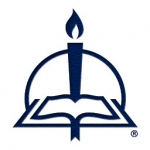 At CPH since 2009, Sarah Steiner was a production editor for the professional and academic book team. She worked on many academic titles, including coordinating the peer review books, and also helped out with Bible resource projects.