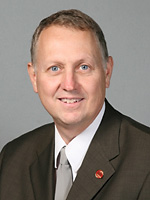 Dr. Andrew Steinmann is the Distinguished Professor of Theology and Hebrew at Concordia University Chicago and the author of several books and more than fifty articles and book reviews. He is currently working on two more volumes for the Concordia Commentary series. We recently caught up with Dr. Steinmann to talk about how he approaches writing projects and manages the demands of teaching and book deadlines.
You are currently working on commentaries for 1 and 2 Samuel. How has writing these commentaries differed from other commentaries you have completed?
The Book of Samuel presents a number of interesting difficulties that are out of the ordinary. First, the book is primarily historical narrative, but the author often does not explicitly discuss the theological import of the events. Helping commentary readers understand how these events relate to the Gospel is more challenging than other books of the Old Testament. Second, there are multiple textual questions to be considered in writing a commentary on 1–2 Samuel. The text critical questions in this book are extensive and, in some cases, quite controversial. Third, there has been quite a lot written about the Book of Samuel, and sorting out the issues discussed in the secondary literature requires patience and a willingness to read widely.
What sort of established routine do you use when you begin a new writing project?
I start with compiling a bibliography of secondary sources—it is important to address issues that are discussed in the literature, since many of these will be familiar to pastors or well-read laypersons. Then, I move on to addressing global issues—the important themes, the geographic and chronological considerations. I generally write the introduction section first, because I have to see the "big picture" before moving on to individual passages in a book. (One can always go back and revise the introduction as needed.)
Describe some of the challenges you face with writing and how you overcome them.
One challenge is interruptions and distractions. I have been asked to participate in important projects for the LCMS and for Christian efforts beyond Synod. These can often mean putting aside writing for a day or even a week. Another challenge is finding time to contemplate the text before or even during the writing process. It is important at times to step back and ponder before continuing to write.
How do you envision someone using the commentaries you write?
I usually think of pastors or laypersons coming to the commentaries to find answers to questions they have about a particular text. At the same time, I hope to lead them to see things about the text that they would not have seen on their own. Thus, I hope to become a partner with them in exploring God's Word as they use the commentary to prepare sermons or Bible studies or simply to expand their knowledge of the Scriptures.
Your list of publications varies from chronologies and commentaries to student workbooks and introductions to the Old Testament. What type of writing projects do you find most challenging?
I don't know that I find a particular type of writing project more challenging than another. Instead, in each project there come moments when I know I have to help readers answer the "So what?" question. What does this mean for me, the reader? Why is this important? What use can I make of this? Answering those questions are the challenges of writing for me.
You've written books and you've reviewed books. How has being an author yourself influenced how you review someone else's work?
It has made me sympathetic to an author's goals in writing a book, and I try to reward their work as much as possible. I attempt to find the merits of each book and try to offer fair and constructive criticism when I detect weaknesses in a book. I also try to highlight what is good and useful. I've only had one book to review that I found virtually nothing of merit. That review was painful and agonizing to write because you have an author's hard work at your mercy. Fortunately, several other reviewers of the same book also found it sorely lacking.
What three titles on your bookshelf would you recommend to a colleague as must-reads?
Luther's Small Catechism with Explanation (CPH 1986, 1991). One cannot do better than to read and reread this handbook of Christian doctrine and Scripture. I find it an invaluable source of insight into Scripture and a constant comfort and guide for the Christian's life.
The Bondage of the Will by Martin Luther. There are various editions of this work by Luther, and I consider it his best work. This should be read by every Lutheran theologian and by as many laypersons who are able.
Galatians (A. Andrew Das, Concordia Commentary, CPH 2014). I recently received a copy of this commentary and find it well-written and insightful. It is well worth the time to get to know this important book of the New Testament through Dr. Das's expert guidance.
And a fourth for my personal interest in bird watching: The Sibley Guide to Birds, Second Edition (David Allen Sibley, 2014). For everyone from the backyard birder to the hard-core twitcher (as the British call them), this guide to birds of North America is unparalleled in its scope and breadth. This is one of three landmark books on North American birds, along with Audubon's Birds of America, and Peterson's seminal Field Guide to Birds of North America. If you are interested in birds or are taking up birding, this is the book to have.
What advice would you give to someone considering a venture into authorship?
Learn to take advice and criticism from knowledgeable readers and editors.
Learn to love writing. If you don't love what you are doing, why should anyone love reading your work?
Try to think like your intended readers. What are their questions and concerns? What are the best ways to communicate to them?
Try to think like publishers: Will this book sell? Will it meet the publisher's goals? Remember, publishing is a partnership, and your partner also has needs and goals.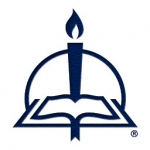 At CPH since 2003, Laura Lane is an editor for the professional book team. She has worked on numerous titles for the adult consumer and church professional markets, including The Lutheran Study Bible (CPH 2009) and The Apocrypha: The Lutheran Edition with Notes (CPH 2012).