Old Testament Reading
Deuteronomy 5:12–15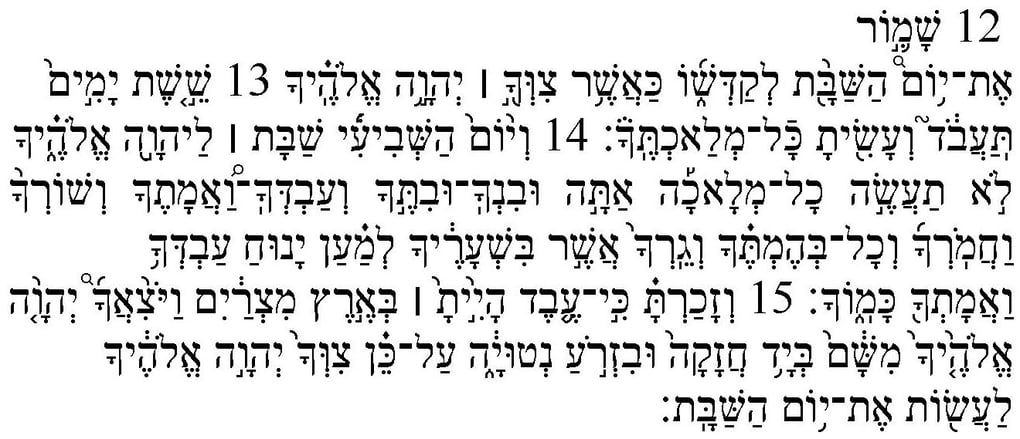 Observe the Sabbath day, to keep it holy, as the Lord your God commanded you. Six days you shall labor and do all your work, but the seventh day is a Sabbath to the Lord your God. On it you shall not do any work, you or your son or your daughter or your male servant or your female servant, or your ox or your donkey or any of your livestock, or the sojourner who is within your gates, that your male servant and your female servant may rest as well as you. You shall remember that you were a slave in the land of Egypt, and the Lord your God brought you out from there with a mighty hand and an outstretched arm. Therefore the Lord your God commanded you to keep the Sabbath day.
Epistle
2 Corinthians 4:5–12
4:5 Οὐ γὰρ ἑαυτοὺς κηρύσσομεν ἀλλ᾽ Ἰησοῦν Χριστὸν κύριον, ἑαυτοὺς δὲ δούλους ὑμῶν διὰ Ἰησοῦν. 4:6 ὅτι ὁ θεὸς ὁ εἰπών, Ἐκ σκότους φῶς λάμψει, ὃς ἔλαμψεν ἐν ταῖς καρδίαις ἡμῶν πρὸς φωτισμὸν τῆς γνώσεως τῆς δόξης τοῦ θεοῦ ἐν προσώπῳ [Ἰησοῦ] Χριστοῦ.
4:7 Ἔχομεν δὲ τὸν θησαυρὸν τοῦτον ἐν ὀστρακίνοις σκεύεσιν, ἵνα ἡ ὑπερβολὴ τῆς δυνάμεως ᾖ τοῦ θεοῦ καὶ μὴ ἐξ ἡμῶν· 4:8 ἐν παντὶ θλιβόμενοι ἀλλ᾽ οὐ στενοχωρούμενοι, ἀπορούμενοι ἀλλ᾽ οὐκ ἐξαπορούμενοι, 4:9 διωκόμενοι ἀλλ᾽ οὐκ ἐγκαταλειπόμενοι, καταβαλλόμενοι ἀλλ᾽ οὐκ ἀπολλύμενοι, 4:10 πάντοτε τὴν νέκρωσιν τοῦ Ἰησοῦ ἐν τῷ σώματι περιφέροντες, ἵνα καὶ ἡ ζωὴ τοῦ Ἰησοῦ ἐν τῷ σώματι ἡμῶν φανερωθῇ. 4:11 ἀεὶ γὰρ ἡμεῖς οἱ ζῶντες εἰς θάνατον παραδιδόμεθα διὰ Ἰησοῦν, ἵνα καὶ ἡ ζωὴ τοῦ Ἰησοῦ φανερωθῇ ἐν τῇ θνητῇ σαρκὶ ἡμῶν. 4:12 ὥστε ὁ θάνατος ἐν ἡμῖν ἐνεργεῖται, ἡ δὲ ζωὴ ἐν ὑμῖν.
For what we proclaim is not ourselves, but Jesus Christ as Lord, with ourselves as your servants for Jesus' sake. For God, who said, "Let light shine out of darkness," has shone in our hearts to give the light of the knowledge of the glory of God in the face of Jesus Christ.
But we have this treasure in jars of clay, to show that the surpassing power belongs to God and not to us. We are afflicted in every way, but not crushed; perplexed, but not driven to despair; persecuted, but not forsaken; struck down, but not destroyed; always carrying in the body the death of Jesus, so that the life of Jesus may also be manifested in our bodies. For we who live are always being given over to death for Jesus' sake, so that the life of Jesus also may be manifested in our mortal flesh. So death is at work in us, but life in you.
Holy Gospel
Mark 2:23–28
2:23 Καὶ ἐγένετο αὐτὸν ἐν τοῖς σάββασιν παραπορεύεσθαι διὰ τῶν σπορίμων, καὶ οἱ μαθηταὶ αὐτοῦ ἤρξαντο ὁδὸν ποιεῖν τίλλοντες τοὺς στάχυας. 2:24 καὶ οἱ Φαρισαῖοι ἔλεγον αὐτῷ, Ἴδε τί ποιοῦσιν τοῖς σάββασιν ὃ οὐκ ἔξεστιν; 2:25 καὶ λέγει αὐτοῖς, Οὐδέποτε ἀνέγνωτε τί ἐποίησεν Δαυὶδ ὅτε χρείαν ἔσχεν καὶ ἐπείνασεν αὐτὸς καὶ οἱ μετ᾽ αὐτοῦ, 2:26 πῶς εἰσῆλθεν εἰς τὸν οἶκον τοῦ θεοῦ ἐπὶ Ἀβιαθὰρ ἀρχιερέως καὶ τοὺς ἄρτους τῆς προθέσεως ἔφαγεν, οὓς οὐκ ἔξεστιν φαγεῖν εἰ μὴ τοὺς ἱερεῖς, καὶ ἔδωκεν καὶ τοῖς σὺν αὐτῷ οὖσιν; 2:27 καὶ ἔλεγεν αὐτοῖς, Τὸ σάββατον διὰ τὸν ἄνθρωπον ἐγένετο καὶ οὐχ ὁ ἄνθρωπος διὰ τὸ σάββατον· 2:28 ὥστε κύριός ἐστιν ὁ υἱὸς τοῦ ἀνθρώπου καὶ τοῦ σαββάτου.
One Sabbath he was going through the grainfields, and as they made their way, his disciples began to pluck heads of grain. And the Pharisees were saying to him, "Look, why are they doing what is not lawful on the Sabbath?" And he said to them, "Have you never read what David did, when he was in need and was hungry, he and those who were with him: how he entered the house of God, in the time of Abiathar the high priest, and ate the bread of the Presence, which it is not lawful for any but the priests to eat, and also gave it to those who were with him?" And he said to them, "The Sabbath was made for man, not man for the Sabbath. So the Son of Man is lord even of the Sabbath."
---

Commentary
Mark 2:23–28
The following is from Mark 1:1–8:26, by James W. Voelz, Concordia Commentary series, copyright © 2013 by Concordia Publishing House. All rights reserved.
"Jesus addresses the matter of observance of the Sabbath day as such, and, in so doing, he speaks to deeper, more foundational, and more important truths. The Pharisees' focus, it must be noted, is firmly on the Sabbath law, for they criticize the disciples for disobedience to the strictures of Sabbath regulations. But in so doing, they betray an understanding that the Sabbath is supreme and that, therefore, man is subject to the Sabbath in the ordering of creation. Jesus, as we see him in this text, changes the entire orientation. He speaks not of regulations but of relationships, the relationship between man and the created order. In this specific case, he speaks not of Sabbath laws, but of the Sabbath day itself and its relation to man" (p. 222).
---
English Scripture quotations are from the ESV® Bible (The Holy Bible, English Standard Version®), copyright © 2001 by Crossway, a publishing ministry of Good News Publishers. Used by permission. All rights reserved.
The SymbolGreekU, NewJerusalem, Jacobite, and TranslitLSU fonts are available from Linguist's Software, Inc., PO Box 580, Edmonds, WA 98020-0580, USA; telephone (425) 775-1130; www.linguistsoftware.com.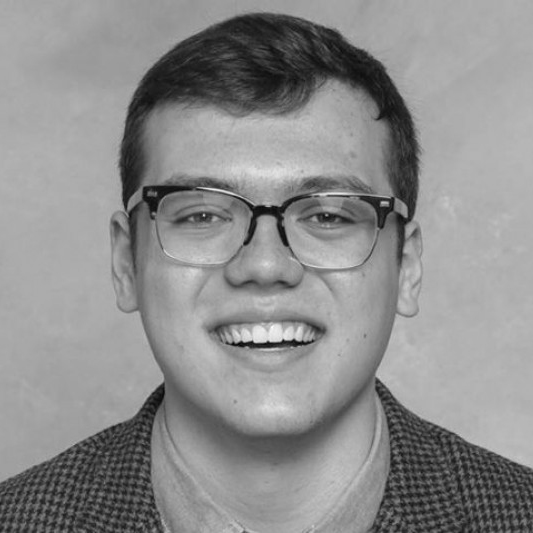 Mason Vieth is a recent graduate of Concordia University Chicago and is currently a first-year student at Concordia Seminary, St. Louis. He interned in the professional and academic editorial department at Concordia Publishing House in the summer of 2017. Some of the projects he worked on include Who Was Martin Luther?, CPH's Academic Blog, as well as other academic and professional resources.