Old Testament Reading
Ezekiel 17:22–24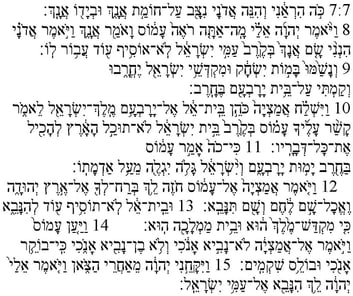 Thus says the Lord GOD: "I myself will take a sprig from the lofty top of the cedar and will set it out. I will break off from the topmost of its young twigs a tender one, and I myself will plant it on a high and lofty mountain. On the mountain height of Israel will I plant it, that it may bear branches and produce fruit and become a noble cedar. And under it will dwell every kind of bird; in the shade of its branches birds of every sort will nest. And all the trees of the field shall know that I am the LORD; I bring low the high tree, and make high the low tree, dry up the green tree, and make the dry tree flourish. I am the LORD; I have spoken, and I will do it."
Epistle
2 Corinthians 5:1–10
5:1 Οἴδαμεν γὰρ ὅτι ἐὰν ἡ ἐπίγειος ἡμῶν οἰκία τοῦ σκήνους καταλυθῇ, οἰκοδομὴν ἐκ θεοῦ ἔχομεν, οἰκίαν ἀχειροποίητον αἰώνιον ἐν τοῖς οὐρανοῖς. 5:2 καὶ γὰρ ἐν τούτῳ στενάζομεν τὸ οἰκητήριον ἡμῶν τὸ ἐξ οὐρανοῦ ἐπενδύσασθαι ἐπιποθοῦντες, 5:3 εἴ γε καὶ ἐκδυσάμενοι οὐ γυμνοὶ εὑρεθησόμεθα. 5:4 καὶ γὰρ οἱ ὄντες ἐν τῷ σκήνει στενάζομεν βαρούμενοι, ἐφ᾽ ᾧ οὐ θέλομεν ἐκδύσασθαι ἀλλ᾽ ἐπενδύσασθαι, ἵνα καταποθῇ τὸ θνητὸν ὑπὸ τῆς ζωῆς. 5:5 ὁ δὲ κατεργασάμενος ἡμᾶς εἰς αὐτὸ τοῦτο θεός, ὁ δοὺς ἡμῖν τὸν ἀρραβῶνα τοῦ πνεύματος. 5:6 Θαρροῦντες οὖν πάντοτε καὶ εἰδότες ὅτι ἐνδημοῦντες ἐν τῷ σώματι ἐκδημοῦμεν ἀπὸ τοῦ κυρίου· 5:7 διὰ πίστεως γὰρ περιπατοῦμεν, οὐ διὰ εἴδους· 5:8 θαρροῦμεν δὲ καὶ εὐδοκοῦμεν μᾶλλον ἐκδημῆσαι ἐκ τοῦ σώματος καὶ ἐνδημῆσαι πρὸς τὸν κύριον. 5:9 διὸ καὶ φιλοτιμούμεθα, εἴτε ἐνδημοῦντες εἴτε ἐκδημοῦντες, εὐάρεστοι αὐτῷ εἶναι. 5:10 τοὺς γὰρ πάντας ἡμᾶς φανερωθῆναι δεῖ ἔμπροσθεν τοῦ βήματος τοῦ Χριστοῦ, ἵνα κομίσηται ἕκαστος τὰ διὰ τοῦ σώματος πρὸς ἃ ἔπραξεν, εἴτε ἀγαθὸν εἴτε φαῦλον.
For we know that if the tent that is our earthly home is destroyed, we have a building from God, a house not made with hands, eternal in the heavens. For in this tent we groan, longing to put on our heavenly dwelling, if indeed by putting it on we may not be found naked. For while we are still in this tent, we groan, being burdened—not that we would be unclothed, but that we would be further clothed, so that what is mortal may be swallowed up by life. He who has prepared us for this very thing is God, who has given us the Spirit as a guarantee.
So we are always of good courage. We know that while we are at home in the body we are away from the Lord, for we walk by faith, not by sight. Yes, we are of good courage, and we would rather be away from the body and at home with the Lord. So whether we are at home or away, we make it our aim to please him. For we must all appear before the judgment seat of Christ, so that each one may receive what is due for what he has done in the body, whether good or evil.
Holy Gospel
Mark 4:26–34
4:26 Καὶ ἔλεγεν, Οὕτως ἐστὶν ἡ βασιλεία τοῦ θεοῦ ὡς ἄνθρωπος βάλῃ τὸν σπόρον ἐπὶ τῆς γῆς 4:27 καὶ καθεύδῃ καὶ ἐγείρηται νύκτα καὶ ἡμέραν, καὶ ὁ σπόρος βλαστᾷ καὶ μηκύνηται ὡς οὐκ οἶδεν αὐτός. 4:28 αὐτομάτη ἡ γῆ καρποφορεῖ, πρῶτον χόρτον εἶτα στάχυν εἶτα πλήρη[ς] σῖτον ἐν τῷ στάχυϊ. 4:29 ὅταν δὲ παραδοῖ ὁ καρπός, εὐθὺς ἀποστέλλει τὸ δρέπανον, ὅτι παρέστηκεν ὁ θερισμός.
4:30 Καὶ ἔλεγεν, Πῶς ὁμοιώσωμεν τὴν βασιλείαν τοῦ θεοῦ ἢ ἐν τίνι αὐτὴν παραβολῇ θῶμεν; 4:31 ὡς κόκκῳ σινάπεως, ὃς ὅταν σπαρῇ ἐπὶ τῆς γῆς, μικρότερον ὂν πάντων τῶν σπερμάτων τῶν ἐπὶ τῆς γῆς, 4:32 καὶ ὅταν σπαρῇ, ἀναβαίνει καὶ γίνεται μεῖζον πάντων τῶν λαχάνων καὶ ποιεῖ κλάδους μεγάλους, ὥστε δύνασθαι ὑπὸ τὴν σκιὰν αὐτοῦ τὰ πετεινὰ τοῦ οὐρανοῦ κατασκηνοῦν.
4:33 Καὶ τοιαύταις παραβολαῖς πολλαῖς ἐλάλει αὐτοῖς τὸν λόγον καθὼς ἠδύναντο ἀκούειν· 4:34 χωρὶς δὲ παραβολῆς οὐκ ἐλάλει αὐτοῖς, κατ᾽ ἰδίαν δὲ τοῖς ἰδίοις μαθηταῖς ἐπέλυεν πάντα.
And he said, "The kingdom of God is as if a man should scatter seed on the ground. He sleeps and rises night and day, and the seed sprouts and grows; he knows not how. The earth produces by itself, first the blade, then the ear, then the full grain in the ear. But when the grain is ripe, at once he puts in the sickle, because the harvest has come."
And he said, "With what can we compare the kingdom of God, or what parable shall we use for it? It is like a grain of mustard seed, which, when sown on the ground, is the smallest of all the seeds on earth, yet when it is sown it grows up and becomes larger than all the garden plants and puts out large branches, so that the birds of the air can make nests in its shade."
With many such parables he spoke the word to them, as they were able to hear it. He did not speak to them without a parable, but privately to his own disciples he explained everything.
---

Commentary
Ezekiel 17:23
The following is from Ezekiel 1–20, by Horace D. Hummel, Concordia Commentary series, copyright © 2005 by Concordia Publishing House. All rights reserved.
"The immediate point is that God's removal of Zedekiah will not be the end of the Davidic kings. His new planting will keep the ancient messianic promise (specifically in its Davidic manifestation) alive, so that in the fullness of time (Gal 4:4) its influence will truly be cosmic. The tiny, 'tender' sprig or scion—the infant Messiah (see commentary on 17:22)—grows into a beautiful, stately tree under which 'every kind of winged bird' will find both food and protection. In the next verse the trees will symbolize the nations, but here the point is the tree's expansiveness" (p. 518).
---
English Scripture quotations are from the ESV® Bible (The Holy Bible, English Standard Version®), copyright © 2001 by Crossway, a publishing ministry of Good News Publishers. Used by permission. All rights reserved.
The SymbolGreekU, NewJerusalem, Jacobite, and TranslitLSU fonts are available from Linguist's Software, Inc., PO Box 580, Edmonds, WA 98020-0580, USA; telephone (425) 775-1130; www.linguistsoftware.com.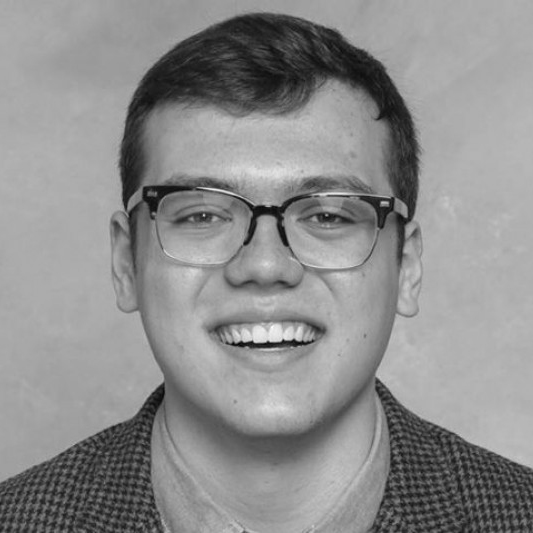 Mason Vieth is a recent graduate of Concordia University Chicago and is currently a first-year student at Concordia Seminary, St. Louis. He interned in the professional and academic editorial department at Concordia Publishing House in the summer of 2017. Some of the projects he worked on include Who Was Martin Luther?, CPH's Academic Blog, as well as other academic and professional resources.