Old Testament Reading
Jeremiah 11:18–20

The Lord made it known to me and I knew;
then you showed me their deeds.
But I was like a gentle lamb
led to the slaughter.
I did not know it was against me
they devised schemes, saying,
"Let us destroy the tree with its fruit,
let us cut him off from the land of the living,
that his name be remembered no more."
But, O Lord of hosts, who judges righteously,
who tests the heart and the mind,
let me see your vengeance upon them,
for to you have I committed my cause.
Epistle
James 3:13–4:10
3:13 Τίς σοφὸς καὶ ἐπιστήμων ἐν ὑμῖν; δειξάτω ἐκ τῆς καλῆς ἀναστροφῆς τὰ ἔργα αὐτοῦ ἐν πραΰτητι σοφίας. 3:14 εἰ δὲ ζῆλον πικρὸν ἔχετε καὶ ἐριθείαν ἐν τῇ καρδίᾳ ὑμῶν, μὴ κατακαυχᾶσθε καὶ ψεύδεσθε κατὰ τῆς ἀληθείας. 3:15 οὐκ ἔστιν αὕτη ἡ σοφία ἄνωθεν κατερχομένη ἀλλ᾽ ἐπίγειος, ψυχική, δαιμονιώδης. 3:16 ὅπου γὰρ ζῆλος καὶ ἐριθεία, ἐκεῖ ἀκαταστασία καὶ πᾶν φαῦλον πρᾶγμα. 3:17 ἡ δὲ ἄνωθεν σοφία πρῶτον μὲν ἁγνή ἐστιν, ἔπειτα εἰρηνική, ἐπιεικής, εὐπειθής, μεστὴ ἐλέους καὶ καρπῶν ἀγαθῶν, ἀδιάκριτος, ἀνυπόκριτος. 3:18 καρπὸς δὲ δικαιοσύνης ἐν εἰρήνῃ σπείρεται τοῖς ποιοῦσιν εἰρήνην.
4:1 Πόθεν πόλεμοι καὶ πόθεν μάχαι ἐν ὑμῖν; οὐκ ἐντεῦθεν, ἐκ τῶν ἡδονῶν ὑμῶν τῶν στρατευομένων ἐν τοῖς μέλεσιν ὑμῶν; 4:2 ἐπιθυμεῖτε καὶ οὐκ ἔχετε, φονεύετε καὶ ζηλοῦτε καὶ οὐ δύνασθε ἐπιτυχεῖν, μάχεσθε καὶ πολεμεῖτε, οὐκ ἔχετε διὰ τὸ μὴ αἰτεῖσθαι ὑμᾶς, 4:3 αἰτεῖτε καὶ οὐ λαμβάνετε διότι κακῶς αἰτεῖσθε, ἵνα ἐν ταῖς ἡδοναῖς ὑμῶν δαπανήσητε. 4:4 μοιχαλίδες, οὐκ οἴδατε ὅτι ἡ φιλία τοῦ κόσμου ἔχθρα τοῦ θεοῦ ἐστιν; ὃς ἐὰν οὖν βουληθῇ φίλος εἶναι τοῦ κόσμου, ἐχθρὸς τοῦ θεοῦ καθίσταται. 4:5 ἢ δοκεῖτε ὅτι κενῶς ἡ γραφὴ λέγει, Πρὸς φθόνον ἐπιποθεῖ τὸ πνεῦμα ὃ κατῴκισεν ἐν ἡμῖν, 4:6 μείζονα δὲ δίδωσιν χάριν; διὸ λέγει,
ὁ θεὸς ὑπερηφάνοις ἀντιτάσσεται,
ταπεινοῖς δὲ δίδωσιν χάριν.
4:7 ὑποτάγητε οὖν τῷ θεῷ, ἀντίστητε δὲ τῷ διαβόλῳ καὶ φεύξεται ἀφ᾽ ὑμῶν, 4:8 ἐγγίσατε τῷ θεῷ καὶ ἐγγιεῖ ὑμῖν. καθαρίσατε χεῖρας, ἁμαρτωλοί, καὶ ἁγνίσατε καρδίας, δίψυχοι. 4:9 ταλαιπωρήσατε καὶ πενθήσατε καὶ κλαύσατε. ὁ γέλως ὑμῶν εἰς πένθος μετατραπήτω καὶ ἡ χαρὰ εἰς κατήφειαν. 4:10 ταπεινώθητε ἐνώπιον τοῦ κυρίου καὶ ὑψώσει ὑμᾶς.
Who is wise and understanding among you? By his good conduct let him show his works in the meekness of wisdom. But if you have bitter jealousy and selfish ambition in your hearts, do not boast and be false to the truth. This is not the wisdom that comes down from above, but is earthly, unspiritual, demonic. For where jealousy and selfish ambition exist, there will be disorder and every vile practice. But the wisdom from above is first pure, then peaceable, gentle, open to reason, full of mercy and good fruits, impartial and sincere. And a harvest of righteousness is sown in peace by those who make peace.
What causes quarrels and what causes fights among you? Is it not this, that your passions are at war within you? You desire and do not have, so you murder. You covet and cannot obtain, so you fight and quarrel. You do not have, because you do not ask. You ask and do not receive, because you ask wrongly, to spend it on your passions. You adulterous people! Do you not know that friendship with the world is enmity with God? Therefore whoever wishes to be a friend of the world makes himself an enemy of God. Or do you suppose it is to no purpose that the Scripture says, "He yearns jealously over the spirit that he has made to dwell in us"? But he gives more grace. Therefore it says, "God opposes the proud but gives grace to the humble." Submit yourselves therefore to God. Resist the devil, and he will flee from you. Draw near to God, and he will draw near to you. Cleanse your hands, you sinners, and purify your hearts, you double-minded. Be wretched and mourn and weep. Let your laughter be turned to mourning and your joy to gloom. Humble yourselves before the Lord, and he will exalt you.
Holy Gospel
Mark 9:30–37
9:30 Κἀκεῖθεν ἐξελθόντες παρεπορεύοντο διὰ τῆς Γαλιλαίας, καὶ οὐκ ἤθελεν ἵνα τις γνοῖ· 9:31 ἐδίδασκεν γὰρ τοὺς μαθητὰς αὐτοῦ καὶ ἔλεγεν αὐτοῖς ὅτι Ὁ υἱὸς τοῦ ἀνθρώπου παραδίδοται εἰς χεῖρας ἀνθρώπων, καὶ ἀποκτενοῦσιν αὐτόν, καὶ ἀποκτανθεὶς μετὰ τρεῖς ἡμέρας ἀναστήσεται. 9:32 οἱ δὲ ἠγνόουν τὸ ῥῆμα, καὶ ἐφοβοῦντο αὐτὸν ἐπερωτῆσαι.
9:33 Καὶ ἦλθον εἰς Καφαρναούμ. καὶ ἐν τῇ οἰκίᾳ γενόμενος ἐπηρώτα αὐτούς, Τί ἐν τῇ ὁδῷ διελογίζεσθε; 9:34 οἱ δὲ ἐσιώπων· πρὸς ἀλλήλους γὰρ διελέχθησαν ἐν τῇ ὁδῷ τίς μείζων. 9:35 καὶ καθίσας ἐφώνησεν τοὺς δώδεκα καὶ λέγει αὐτοῖς, Εἴ τις θέλει πρῶτος εἶναι, ἔσται πάντων ἔσχατος καὶ πάντων διάκονος. 9:36 καὶ λαβὼν παιδίον ἔστησεν αὐτὸ ἐν μέσῳ αὐτῶν καὶ ἐναγκαλισάμενος αὐτὸ εἶπεν αὐτοῖς, 9:37 Ὃς ἂν ἓν τῶν τοιούτων παιδίων δέξηται ἐπὶ τῷ ὀνόματί μου, ἐμὲ δέχεται· καὶ ὃς ἂν ἐμὲ δέχηται, οὐκ ἐμὲ δέχεται ἀλλὰ τὸν ἀποστείλαντά με.
They went on from there and passed through Galilee. And he did not want anyone to know, for he was teaching his disciples, saying to them, "The Son of Man is going to be delivered into the hands of men, and they will kill him. And when he is killed, after three days he will rise." But they did not understand the saying, and were afraid to ask him.
And they came to Capernaum. And when he was in the house he asked them, "What were you discussing on the way?" But they kept silent, for on the way they had argued with one another about who was the greatest. And he sat down and called the twelve. And he said to them, "If anyone would be first, he must be last of all and servant of all." And he took a child and put him in the midst of them, and taking him in his arms, he said to them, "Whoever receives one such child in my name receives me, and whoever receives me, receives not me but him who sent me."
---

Commentary
James 4:1
The following is from Luther's Works, the American Edition: vol. 25, copyright © 1972 by Concordia Publishing House. All rights reserved.
"We are in sin until the end of our life. For this reason blessed Augustine says: 'Until our body is raised to life and death is swallowed up in victory, our evil desires will afflict us' (Augustine, Expositio quarundam propositionum ex epistula ad Romanos, 35, Patrologia, Series Latina, XXXV, 2069). Likewise, we read in Gal. 5:17: 'The desires of the flesh are against the Spirit, and the desires of the Spirit are against the flesh; for these are opposed to each other, to prevent you from doing what you would.' And below, in Rom. 7:19 Paul says: 'For I do not do the good I want, but the evil I do not want is what I do, etc.' Again, in James 4:1: 'What causes wars, and what causes fightings among you? Is it not your passions that are at war in your members?' And in 1 Peter 2:11: 'Abstain from the passions of the flesh that wage war against your soul.' And in this way all the apostles and saints confess that sin and concupiscence remain in us, until the body returns to ashes and a new one is raised up without concupiscence and sin, as 2 Peter 3:13 puts it, 'According to His promise we wait for new heavens and a new earth in which righteousness dwells,' as if to say that sin dwells in this present world. Just so in Jer. 18:4 ff. in regard to the potter who repairs the broken vase by making another, the Lord says that He will do likewise. For the Lord hates this body of sin and is preparing to remake it into another; therefore He commands us to hate it also, to destroy and put it to death and to seek an escape from it and 'the coming of His kingdom' (Matt. 6:10).
But this hatred and resistance toward the body of sin is not easy, in fact it is most difficult. As many works of pentience as can possibly be done are necessary for this, especially warnings against idleness" (LW 25:308–9).
---
English Scripture quotations are from the ESV® Bible (The Holy Bible, English Standard Version®), copyright © 2001 by Crossway, a publishing ministry of Good News Publishers. Used by permission. All rights reserved.
The SymbolGreekU, NewJerusalem, Jacobite, and TranslitLSU fonts are available from Linguist's Software, Inc., PO Box 580, Edmonds, WA 98020-0580, USA; telephone (425) 775-1130; www.linguistsoftware.com.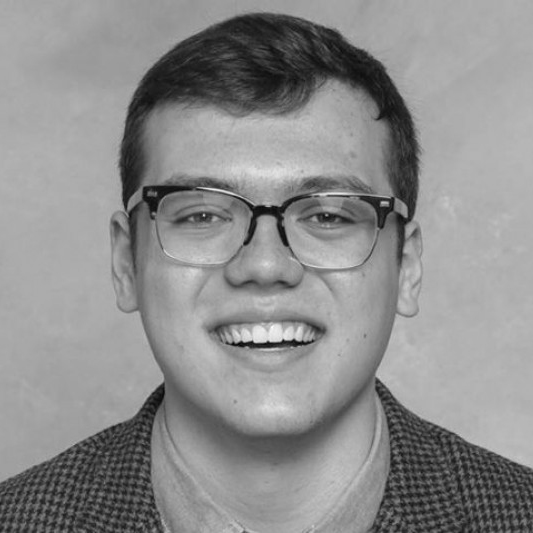 Mason Vieth is a recent graduate of Concordia University Chicago and is currently a first-year student at Concordia Seminary, St. Louis. He interned in the professional and academic editorial department at Concordia Publishing House in the summer of 2017. Some of the projects he worked on include Who Was Martin Luther?, CPH's Academic Blog, as well as other academic and professional resources.