Old Testament Reading
Ezekiel 37:1–14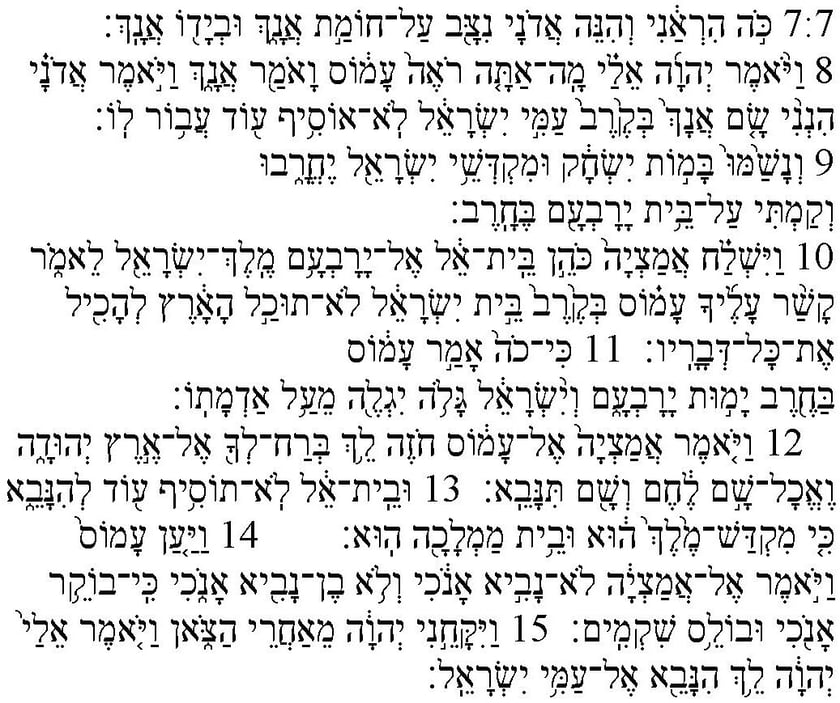 The hand of the Lord was upon me, and he brought me out in the Spirit of the Lord and set me down in the middle of the valley; it was full of bones. And he led me around among them, and behold, there were very many on the surface of the valley, and behold, they were very dry. And he said to me, "Son of man, can these bones live?" And I answered, "O Lord God, you know." Then he said to me, "Prophesy over these bones, and say to them, O dry bones, hear the word of the Lord. Thus says the Lord God to these bones: Behold, I will cause breath to enter you, and you shall live. And I will lay sinews upon you, and will cause flesh to come upon you, and cover you with skin, and put breath in you, and you shall live, and you shall know that I am the Lord."
So I prophesied as I was commanded. And as I prophesied, there was a sound, and behold, a rattling, and the bones came together, bone to its bone. And I looked, and behold, there were sinews on them, and flesh had come upon them, and skin had covered them. But there was no breath in them. Then he said to me, "Prophesy to the breath; prophesy, son of man, and say to the breath, Thus says the Lord God: Come from the four winds, O breath, and breathe on these slain, that they may live." So I prophesied as he commanded me, and the breath came into them, and they lived and stood on their feet, an exceedingly great army.
Then he said to me, "Son of man, these bones are the whole house of Israel. Behold, they say, 'Our bones are dried up, and our hope is lost; we are indeed cut off.' Therefore prophesy, and say to them, Thus says the Lord God: Behold, I will open your graves and raise you from your graves, O my people. And I will bring you into the land of Israel. And you shall know that I am the Lord, when I open your graves, and raise you from your graves, O my people. And I will put my Spirit within you, and you shall live, and I will place you in your own land. Then you shall know that I am the Lord; I have spoken, and I will do it, declares the Lord."
Epistle
Acts 2:1–21
2:1 Καὶ ἐν τῷ συμπληροῦσθαι τὴν ἡμέραν τῆς πεντηκοστῆς ἦσαν πάντες ὁμοῦ ἐπὶ τὸ αὐτό. 2:2 καὶ ἐγένετο ἄφνω ἐκ τοῦ οὐρανοῦ ἦχος ὥσπερ φερομένης πνοῆς βιαίας καὶ ἐπλήρωσεν ὅλον τὸν οἶκον οὗ ἦσαν καθήμενοι 2:3 καὶ ὤφθησαν αὐτοῖς διαμεριζόμεναι γλῶσσαι ὡσεὶ πυρὸς καὶ ἐκάθισεν ἐφ᾽ ἕνα ἕκαστον αὐτῶν, 2:4 καὶ ἐπλήσθησαν πάντες πνεύματος ἁγίου καὶ ἤρξαντο λαλεῖν ἑτέραις γλώσσαις καθὼς τὸ πνεῦμα ἐδίδου ἀποφθέγγεσθαι αὐτοῖς.
2:5 Ἦσαν δὲ εἰς Ἰερουσαλὴμ κατοικοῦντες Ἰουδαῖοι, ἄνδρες εὐλαβεῖς ἀπὸ παντὸς ἔθνους τῶν ὑπὸ τὸν οὐρανόν. 2:6 γενομένης δὲ τῆς φωνῆς ταύτης συνῆλθεν τὸ πλῆθος καὶ συνεχύθη, ὅτι ἤκουον εἷς ἕκαστος τῇ ἰδίᾳ διαλέκτῳ λαλούντων αὐτῶν. 2:7 ἐξίσταντο δὲ καὶ ἐθαύμαζον λέγοντες, Οὐχ ἰδοὺ ἅπαντες οὗτοί εἰσιν οἱ λαλοῦντες Γαλιλαῖοι; 2:8 καὶ πῶς ἡμεῖς ἀκούομεν ἕκαστος τῇ ἰδίᾳ διαλέκτῳ ἡμῶν ἐν ᾗ ἐγεννήθημεν; 2:9 Πάρθοι καὶ Μῆδοι καὶ Ἐλαμῖται καὶ οἱ κατοικοῦντες τὴν Μεσοποταμίαν, Ἰουδαίαν τε καὶ Καππαδοκίαν, Πόντον καὶ τὴν Ἀσίαν, 2:10 Φρυγίαν τε καὶ Παμφυλίαν, Αἴγυπτον καὶ τὰ μέρη τῆς Λιβύης τῆς κατὰ Κυρήνην, καὶ οἱ ἐπιδημοῦντες Ῥωμαῖοι, 2:11 Ἰουδαῖοί τε καὶ προσήλυτοι, Κρῆτες καὶ Ἄραβες, ἀκούομεν λαλούντων αὐτῶν ταῖς ἡμετέραις γλώσσαις τὰ μεγαλεῖα τοῦ θεοῦ. 2:12 ἐξίσταντο δὲ πάντες καὶ διηπόρουν, ἄλλος πρὸς ἄλλον λέγοντες, Τί θέλει τοῦτο εἶναι; 2:13 ἕτεροι δὲ διαχλευάζοντες ἔλεγον ὅτι Γλεύκους μεμεστωμένοι εἰσίν.
2:14 Σταθεὶς δὲ ὁ Πέτρος σὺν τοῖς ἕνδεκα ἐπῆρεν τὴν φωνὴν αὐτοῦ καὶ ἀπεφθέγξατο αὐτοῖς, Ἄνδρες Ἰουδαῖοι καὶ οἱ κατοικοῦντες Ἰερουσαλὴμ πάντες, τοῦτο ὑμῖν γνωστὸν ἔστω καὶ ἐνωτίσασθε τὰ ῥήματά μου. 2:15 οὐ γὰρ ὡς ὑμεῖς ὑπολαμβάνετε οὗτοι μεθύουσιν, ἔστιν γὰρ ὥρα τρίτη τῆς ἡμέρας, 2:16 ἀλλὰ τοῦτό ἐστιν τὸ εἰρημένον διὰ τοῦ προφήτου Ἰωήλ,
2:17 Καὶ ἔσται ἐν ταῖς ἐσχάταις ἡμέραις, λέγει ὁ θεός,
ἐκχεῶ ἀπὸ τοῦ πνεύματός μου ἐπὶ πᾶσαν σάρκα,
καὶ προφητεύσουσιν οἱ υἱοὶ ὑμῶν καὶ αἱ
θυγατέρες ὑμῶν
καὶ οἱ νεανίσκοι ὑμῶν ὁράσεις ὄψονται
καὶ οἱ πρεσβύτεροι ὑμῶν ἐνυπνίοις
ἐνυπνιασθήσονται·
2:18 καί γε ἐπὶ τοὺς δούλους μου καὶ ἐπὶ τὰς δούλας μου
ἐν ταῖς ἡμέραις ἐκείναις
ἐκχεῶ ἀπὸ τοῦ πνεύματός μου, καὶ
προφητεύσουσιν.
2:19 καὶ δώσω τέρατα ἐν τῷ οὐρανῷ ἄνω
καὶ σημεῖα ἐπὶ τῆς γῆς κάτω,
αἷμα καὶ πῦρ καὶ ἀτμίδα καπνοῦ·
2:20 ὁ ἥλιος μεταστραφήσεται εἰς σκότος
καὶ ἡ σελήνη εἰς αἷμα,
πρὶν ἐλθεῖν ἡμέραν κυρίου τὴν μεγάλην
καὶ ἐπιφανῆ.
2:21 καὶ ἔσται πᾶς ὃς ἂν ἐπικαλέσηται τὸ ὄνομα κυρίου
σωθήσεται.
When the day of Pentecost arrived, they were all together in one place. And suddenly there came from heaven a sound like a mighty rushing wind, and it filled the entire house where they were sitting. And divided tongues as of fire appeared to them and rested on each one of them. And they were all filled with the Holy Spirit and began to speak in other tongues as the Spirit gave them utterance.
Now there were dwelling in Jerusalem Jews, devout men from every nation under heaven. And at this sound the multitude came together, and they were bewildered, because each one was hearing them speak in his own language. And they were amazed and astonished, saying, "Are not all these who are speaking Galileans? And how is it that we hear, each of us in his own native language? Parthians and Medes and Elamites and residents of Mesopotamia, Judea and Cappadocia, Pontus and Asia, Phrygia and Pamphylia, Egypt and the parts of Libya belonging to Cyrene, and visitors from Rome, both Jews and proselytes, Cretans and Arabians—we hear them telling in our own tongues the mighty works of God." And all were amazed and perplexed, saying to one another, "What does this mean?" But others mocking said, "They are filled with new wine."
But Peter, standing with the eleven, lifted up his voice and addressed them: "Men of Judea and all who dwell in Jerusalem, let this be known to you, and give ear to my words. For these people are not drunk, as you suppose, since it is only the third hour of the day. But this is what was uttered through the prophet Joel:
"'And in the last days it shall be, God declares,
that I will pour out my Spirit on all flesh,
and your sons and your daughters shall prophesy,
and your young men shall see visions,
and your old men shall dream dreams;
even on my male servants and female servants
in those days I will pour out my Spirit, and they shall prophesy.
And I will show wonders in the heavens above
and signs on the earth below,
blood, and fire, and vapor of smoke;
the sun shall be turned to darkness
and the moon to blood,
before the day of the Lord comes, the great and magnificent day.
And it shall come to pass that everyone who calls upon the name of the Lord shall be saved.'"
Holy Gospel
John 15:26–27; 16:4b–15
15:26 Ὅταν ἔλθῃ ὁ παράκλητος ὃν ἐγὼ πέμψω ὑμῖν παρὰ τοῦ πατρός, τὸ πνεῦμα τῆς ἀληθείας ὃ παρὰ τοῦ πατρὸς ἐκπορεύεται, ἐκεῖνος μαρτυρήσει περὶ ἐμοῦ· 15:27 καὶ ὑμεῖς δὲ μαρτυρεῖτε, ὅτι ἀπ᾽ ἀρχῆς μετ᾽ ἐμοῦ ἐστε. [. . .]
16:4b Ταῦτα δὲ ὑμῖν ἐξ ἀρχῆς οὐκ εἶπον, ὅτι μεθ᾽ ὑμῶν ἤμην. 16:5 νῦν δὲ ὑπάγω πρὸς τὸν πέμψαντά με, καὶ οὐδεὶς ἐξ ὑμῶν ἐρωτᾷ με, Ποῦ ὑπάγεις; 16:6 ἀλλ᾽ ὅτι ταῦτα λελάληκα ὑμῖν ἡ λύπη πεπλήρωκεν ὑμῶν τὴν καρδίαν. 16:7 ἀλλ᾽ ἐγὼ τὴν ἀλήθειαν λέγω ὑμῖν, συμφέρει ὑμῖν ἵνα ἐγὼ ἀπέλθω. ἐὰν γὰρ μὴ ἀπέλθω, ὁ παράκλητος οὐκ ἐλεύσεται πρὸς ὑμᾶς· ἐὰν δὲ πορευθῶ, πέμψω αὐτὸν πρὸς ὑμᾶς. 16:8 καὶ ἐλθὼν ἐκεῖνος ἐλέγξει τὸν κόσμον περὶ ἁμαρτίας καὶ περὶ δικαιοσύνης καὶ περὶ κρίσεως· 16:9 περὶ ἁμαρτίας μέν, ὅτι οὐ πιστεύουσιν εἰς ἐμέ· 16:10 περὶ δικαιοσύνης δέ, ὅτι πρὸς τὸν πατέρα ὑπάγω καὶ οὐκέτι θεωρεῖτέ με· 16:11 περὶ δὲ κρίσεως, ὅτι ὁ ἄρχων τοῦ κόσμου τούτου κέκριται.
16:12 Ἔτι πολλὰ ἔχω ὑμῖν λέγειν, ἀλλ᾽ οὐ δύνασθε βαστάζειν ἄρτι· 16:13 ὅταν δὲ ἔλθῃ ἐκεῖνος, τὸ πνεῦμα τῆς ἀληθείας, ὁδηγήσει ὑμᾶς ἐν τῇ ἀληθείᾳ πάσῃ· οὐ γὰρ λαλήσει ἀφ᾽ ἑαυτοῦ, ἀλλ᾽ ὅσα ἀκούσει λαλήσει καὶ τὰ ἐρχόμενα ἀναγγελεῖ ὑμῖν. 16:14 ἐκεῖνος ἐμὲ δοξάσει, ὅτι ἐκ τοῦ ἐμοῦ λήμψεται καὶ ἀναγγελεῖ ὑμῖν. 16:15 πάντα ὅσα ἔχει ὁ πατὴρ ἐμά ἐστιν· διὰ τοῦτο εἶπον ὅτι ἐκ τοῦ ἐμοῦ λαμβάνει καὶ ἀναγγελεῖ ὑμῖν.
[Jesus said:] "But when the Helper comes, whom I will send to you from the Father, the Spirit of truth, who proceeds from the Father, he will bear witness about me. And you also will bear witness, because you have been with me from the beginning. . . .
I did not say these things to you from the beginning, because I was with you. But now I am going to him who sent me, and none of you asks me, 'Where are you going?' But because I have said these things to you, sorrow has filled your heart. Nevertheless, I tell you the truth: it is to your advantage that I go away, for if I do not go away, the Helper will not come to you. But if I go, I will send him to you. And when he comes, he will convict the world concerning sin and righteousness and judgment: concerning sin, because they do not believe in me; concerning righteousness, because I go to the Father, and you will see me no longer; concerning judgment, because the ruler of this world is judged.
I still have many things to say to you, but you cannot bear them now. When the Spirit of truth comes, he will guide you into all the truth, for he will not speak on his own authority, but whatever he hears he will speak, and he will declare to you the things that are to come. He will glorify me, for he will take what is mine and declare it to you. All that the Father has is mine; therefore I said that he will take what is mine and declare it to you."
---

Commentary
Ezekiel 37:4–14
The following is from Ezekiel 21–48, by Horace D. Hummel, Concordia Commentary series, copyright © 2007 by Concordia Publishing House. All rights reserved.
"We cannot read Ezekiel's mind and make his words say more than they do. At the same time, we know that we have received the OT anew at Christ's hand and now read it with a veil lifted from our faces (2 Cor 3:12–18). We can begin by casting a wider net in the rest of the OT. Christians have long recognized that the OT teaches a tradition of life with God after death, which sometimes surfaced explicitly. We may note the miracles of revivification performed through Elijah and Elisha. . . . The template of Adam's creation in Genesis 2, which clearly underlies the reconstitution of the bodies (bones, sinews, flesh, skin) and endowment with 'breath' in Ezek 37:4–10, could also be applied to an eschatological resurrection" (p. 1076).
---
English Scripture quotations are from the ESV® Bible (The Holy Bible, English Standard Version®), copyright © 2001 by Crossway, a publishing ministry of Good News Publishers. Used by permission. All rights reserved.
The SymbolGreekU, NewJerusalem, Jacobite, and TranslitLSU fonts are available from Linguist's Software, Inc., PO Box 580, Edmonds, WA 98020-0580, USA; telephone (425) 775-1130; www.linguistsoftware.com.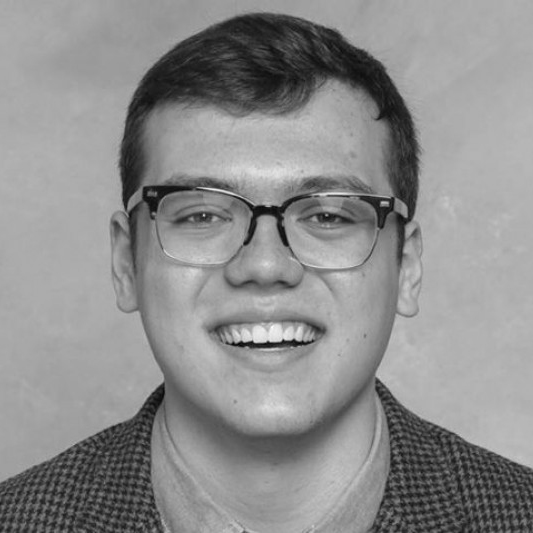 Mason Vieth is a recent graduate of Concordia University Chicago and is currently a first-year student at Concordia Seminary, St. Louis. He interned in the professional and academic editorial department at Concordia Publishing House in the summer of 2017. Some of the projects he worked on include Who Was Martin Luther?, CPH's Academic Blog, as well as other academic and professional resources.