On Sunday, November 1, many churches observed All Saints' Day, a feast that remembers the "great cloud of witnesses" (Hebrews 12:1) with which we are surrounded. In the excerpt below, Hermann Sasse explains the connection of confessing Christians.
All the saints, from the beginning of the world who have died believing in the Redeemer, whether he was yet to come or had come in the flesh, all members of the people of God of all times to the present day—in this sense, all are fathers of the church. Whether Christians have found themselves in the loneliness of a Siberian prison camp or the isolation of the diaspora or suffering inner alienation within the great secularized "churches" of our century, it has become ever more the consolation of those who have suffered for the sake of the church and whom God has led on a "lonely path" to know that they are not alone in the one church of God. They who have been removed from every error and sin of the earthly church stand with us in the seamless fellowship of the body of Christ.
No one can understand the "comforting and highly necessary" article of faith regarding the church, as the Apology [VII 9, German] calls it, who does not know that the fellowship of the church is a temporal catholicity of the church. The Lutheran confession speaks of these everywhere it confesses the faith and the doctrine of the church of the fathers, the faith of the apostolic church and the doctrinal decisions of the ancient councils. This consensus of the church not only binds together the living, but also the living generation with those who have believed and confessed before us. The classic example for this is the first article of the Augustana, which as with the entire confession binds the faith of the living (ecclesiae magno consensus apud nos docent) with the faith of the fathers (the confirmation of the Nicene Creed).
—Hermann Sasse
---
From The Lonely Way: Selected Essays and Letters, translated by Matthew C. Harrison et al., vol. 2, p. 227, copyright © 2002 Concordia Publishing House. All rights reserved.
To order The Lonely Way, please contact CPH at 800-325-3040 or visit www.cph.org.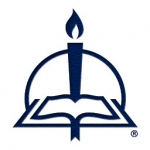 At CPH since 2003, Laura Lane is an editor for the professional book team. She has worked on numerous titles for the adult consumer and church professional markets, including The Lutheran Study Bible (CPH 2009) and The Apocrypha: The Lutheran Edition with Notes (CPH 2012).