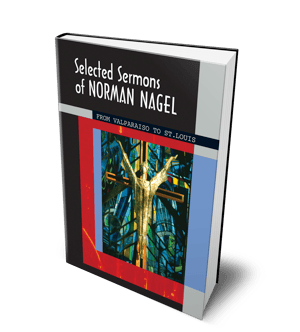 On the Twenty-third Sunday after Pentecost, 1955, the Rev. Dr. Norman Nagel climbed into the pulpit of Luther-Tyndale Memorial Church in London, England, and preached his sermon on Colossians 1:9–10. He would, as he had many times before, preach the Law and Gospel to the parishioners sitting in the pews of that historic church. He admonished his flock to keep growing in the faith, proclaiming,
To neglect your church, your prayer, your Bible study, your devotions, is to tell God that you have no desire to grow, to become more and more His child, that you are satisfied with being a weak and shaky Christian, and that you have had as much as you want from Him. How perilously such a person is slipping away from God. Everything that is not in accord with God's will is given over to death and the power of darkness.
But, my friends, if we cling to Christ and His Word, growing daily in the will of God, striving to bring our lives into harmony with that will, what strength is ours, what then can harm us? When we are given over into the will of God, nothing can destroy, no more than God and His will can be destroyed. The unshakeable strength of the will of God is in us, though the world turn upside down. "And the world passeth away, and the lust thereof: but he that doeth the will of God abideth for ever" (1 John 2:17). God has set you in the paths of sonship, and His unbreakable promise is that He will never leave you or forsake you. (Selected Sermons of Norman Nagel: From Valparaiso to St. Louis, p. 245)
These words preached nearly sixty-three years ago still ring true for Christians today. During this Lenten season, the words of Dr. Nagel should bring comfort to those who in these forty days of preparation "cling to Christ and His Word" and pursue the will of God found in the death and resurrection of Christ Jesus.
This year, the Rev. Dr. Norman Nagel turns ninety-three years old. Selected Sermons of Norman Nagel: From Valparaiso to St. Louis shares but a glimpse of the sermons he preached in his fifty-three years of public ministry around the globe. These sermons remain a gift to the Church and world and a priceless resource for pastors and laity alike.
---
Interested in reading more sermons by Dr. Nagel? Order Selected Sermons of Norman Nagel: From Valparaiso to St. Louis from CPH.
Selected Sermons of Norman Nagel: From Valparaiso to St. Louis, copyright © 2004 Concordia Publishing House. All rights reserved.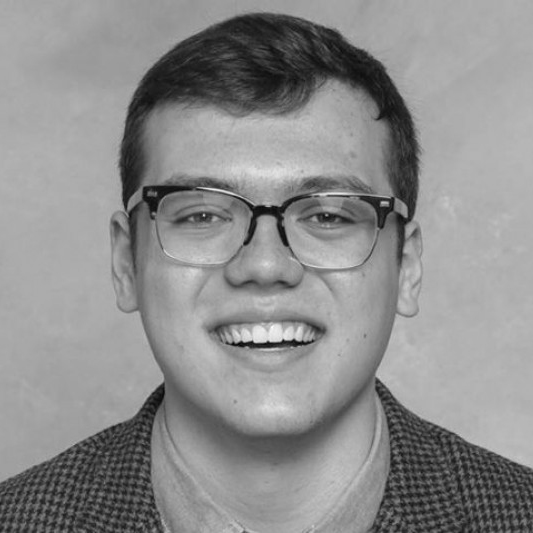 Mason Vieth is a recent graduate of Concordia University Chicago and is currently a first-year student at Concordia Seminary, St. Louis. He interned in the professional and academic editorial department at Concordia Publishing House in the summer of 2017. Some of the projects he worked on include Who Was Martin Luther?, CPH's Academic Blog, as well as other academic and professional resources.