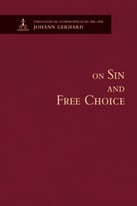 NOW AVAILABLE: On Sin and Free Choice
Includes the commonplaces On Original Sin, On Actual Sins, and On Free Choice. This volume is notable in opposing "decision theology," in which one's conversion and salvation depend ultimately on human choice.
August 2015: On the Law
This volume is notable for its comprehensive moral theology, structured upon the Ten Commandments and the double law of love. The volume consists of two commonplaces: On the Law of God and On Ceremonial and Forensic Laws.
August 2016: On the Gospel and Repentance
The volume consists of two commonplaces: On the Gospel and On Repentance. It also discusses Holy Absolution, the forgiveness of sins imparted through the word of forgiveness.
2017: On Interpreting Scripture; Method of Theological Study
Gerhard sets forth guidelines for properly interpreting Scripture (hermeneutics). The Method of Theological Study expands on those guidelines and gives advice to seminary students on how best to study theology and prepare for service to the church.
2018: On Justification
This volume, consisting of just one commonplace, handles the heart of the Gospel of Jesus Christ and controversial topics such as: "Do sins against conscience deprive a person of faith, the Holy Spirit, and salvation?"
2019: On Good Works
2020: On Holy Baptism
2021: On the Resurrection and Last Judgment
2022: On the End of the World and on Eternal Death
2023: On Eternal Life
Volumes are released every year in the late summer or early fall. Subscribe and save at www.cph.org/gerhard. Become a subscriber to Theological Commonplaces and each new volume of Gerhard's monumental series will be shipped to you automatically. Currently, volumes are priced at $59.99, but as a subscriber you will pay only $41.99, a 30% savings. Your subscription starts with the newest volume and you will continue to receive each new volume. As an added bonus, new subscribers can purchase previously released volumes at the same 30% savings.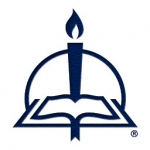 Dawn Mirly Weinstock has been with Concordia Publishing House for 25 years and has served as a production editor for professional and academic books for more than 10 years. Her projects have included Luther's Works, Johann Gerhard's Theological Commonplaces, and the writings of Hermann Sasse, C. F. W. Walther, and many others.