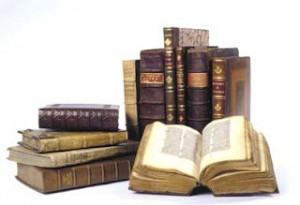 It's an exciting time to be a Lutheran! For centuries, good Lutheran theology and other books were written in German or Latin; English hasn't been used by Lutherans for very long. But more and more of these good Lutheran books from the past and present are being translated into English, and your Professional and Academic Book Team at CPH is keeping track of them. Here are some of the titles currently being translated:
BUGENHAGEN, JOHANNES (1485–1558)
Von den ungeborn kindern/ und von den kindern/ die wir nicht teuffen können/ und wolten doch gern/ nach Christus befehl/ und sonst von der Tauff/ etc. [Concerning unborn infants, infants which could not be baptized, and other concerns related to Baptism.] Wittenberg: Joseph Klug, 1551. Karl Hess, trans.

CHEMNITZ, MARTIN (1522–86)
Repetitio Sanae Doctrinae . . . [Repetition of Sound Doctrine Regarding the Real Presence of the Body and Blood of the Lord in the Supper.] Includes a treatise on the doctrine of the Communication of Attributes, 1561. Richard Dinda, trans.

HEUBACH, JOACHIM (1925–2000)
Die Ordination zum Amt der Kirche. [Ordination to the Ministry of the Church.] Berlin: Lutherisches Verlagshaus, 1956. Benjamin Mayes, trans.
The Professional and Academic Book Team has developed a web page to share information about translation of Lutheran materials. We invite translators of Lutheran materials to email information about their projects so that scholars and readers may see what translation work is in progress and what work has been completed. This will allow broader coordination of translation efforts and research. Projects do not have to be published by or under consideration for publication by Concordia Publishing House in order to be added to the list. Please present information about your project as follows:
Author(s) [if multiple]. Source title in original language. Title in English. Precise edition information. Translator(s).
To see the full list of translation projects, click here. The list is organized by the last name of the first writer or editor who created the work. Entries are placed after the author's name in alphabetical order according to title. When the work is anonymous, it is listed alphabetically according to title. We invite you to email your information to sarah.steiner[at]cph.org. Information will be updated as available on a quarterly basis.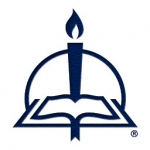 At CPH since 2009, Sarah Steiner was a production editor for the professional and academic book team. She worked on many academic titles, including coordinating the peer review books, and also helped out with Bible resource projects.