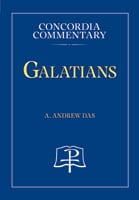 The apostle Paul wrote a passionate letter to the Galatians, offering a rare glimpse into the early history of the emerging Christian movement. At the center of debate is whether Gentile Christians should be compelled to obey the Law of Moses, or if justification is purely by grace. A. Andrew Das delivers an informed and well-researched interpretation of that letter and its implications, and critiques the analyses of others in the latest Concordia Commentary volume, Galatians.
Rev. Dr. Christopher Mitchell, Concordia Commentary Editor, says:
"Galatians stands at the center of the storm in modern Pauline scholarship—a hotbed of theological controversy over justification, whether it is by faith in Christ or by the faithfulness of Christ, the shape of the Christian life, and the role of the Law.

The apostle is seething with righteous indignation over the events at Galatia even as he conveys his hope that the Galatians might be coaxed back to the true Gospel.

The young faith was grappling with issues that would prove to be a watershed. Das has written a sophisticated commentary that considers the full array of proposals from the 'new perspective' on Paul and the Law. He offers a trustworthy path through the controversies that will satisfy those searching for a viable solution to the impasse."
About the Author
A. Andrew Das is the Donald W. and Betty J. Buik Chair at Elmhurst College. Dr. Das authored Solving the Romans Debate (Fortress, 2007); Paul and the Jews (Hendrickson, 2003); Paul, the Law, and the Covenant (Hendrickson, 2001); and Baptized into God's Family (Northwestern, 1991; 2nd ed., 2008). He coedited The Forgotten God (Westminster John Knox, 2002).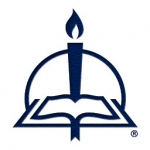 At CPH since 2003, Laura Lane is an editor for the professional book team. She has worked on numerous titles for the adult consumer and church professional markets, including The Lutheran Study Bible (CPH 2009) and The Apocrypha: The Lutheran Edition with Notes (CPH 2012).