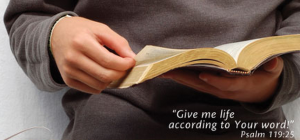 CNN is airing a 6-part series called Finding Jesus, where archaeologists and historians examine ancient relics "that tell the remarkable story of the Gospels."
Uncovering ancient objects and excavating long-lost lands is fascinating. Seeing and touching antique items our ancestors used helps us understand what their daily life was like.
We love to learn about life in Bible times. In fact, our Lutheran Bible Companion brings to life the world of the Bible with vivid images and historical information to help us better understand the context of biblical stories.
But can Jesus be found outside of the Bible? If we can learn about Him from relics and historians, why spend time reading the Scriptures?
We study the Scriptures not to become better Bible trivia players or to accumulate principles for a godly life. We listen to the Scriptures to hear the voice of our Good Shepherd, whose words give us what they promise: life in His name. The Holy Scriptures are a lamp to our feet and a light to our path because they bear witness to Jesus, who is the light of the world.

Luther commented that the Bible is the manger that bears Christ. Take Christ out of the Scriptures, and you are left with stubble and straw. Without the Scriptures we have no Savior and are left in the blindness of our unbelief. Christ and the Scriptures can never be separated or played off one against the other. The only Savior we have comes wrapped up in the words of the prophets and the apostles. At the heart and center of both Old and New Testaments is Jesus Christ crucified for your sins and raised for your justification. That is why a wise Christian once observed that every letter of the Bible is written in the blood of Christ. That's why we read and meditate on the Scriptures.

Blessed Lord, open our minds to the knowledge of Your grace and truth, that we might delight in Your Holy Word. Amen.

—John Pless, from Portals of Prayer, April 7, 2011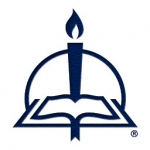 At CPH since 2003, Laura Lane is an editor for the professional book team. She has worked on numerous titles for the adult consumer and church professional markets, including The Lutheran Study Bible (CPH 2009) and The Apocrypha: The Lutheran Edition with Notes (CPH 2012).