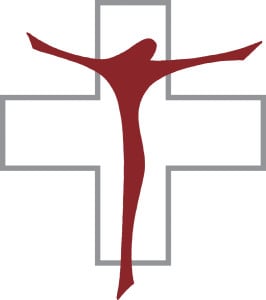 O loving and blessed Jesus, I come before You to meditate with true devotion of heart on Your bitter suffering. Lord, let Your woes, Your patience, inspire my heart with strength to vanquish every temptation and spurn every unworthy desire. This is what my heart would cherish most of all. What pain my soul's redemption has cost You, O Savior! O Lamb of God slain in innocence! You suffered because of all my sins. Yes, the sins, debt, iniquities, unrighteousness, and wickedness of all people were laid squarely on You and You claimed them as Your very own, so that in the judgment of God You became the greatest sinner of all, yes, sin itself. And as our sins were all on You, so on You also came our punishment, overwhelming You like a flood. During Your public ministry as a teacher, Your lot was contempt, vilification, and blasphemy. But during Your Passion all these things were poured on You with multiplied force. Not satisfied with raising accusations against You and forcing You to stand trial in two courts, the spiritual and the secular, and suffering Yourself to be sentenced to death by both, You were also made to suffer the cruelest physical pains. Your holy body was wounded, scourged, torn, and suffused with blood.
Behold, children of Adam, was there ever grief like the grief of our Jesus? His head was crowned with thorns. His body was covered with blood and bruised from His bonds. On the cross, nails were driven through His feet and hands. His side was pierced by a spear. He could truthfully say, "I am a worm and no man." But not only was His holy body so miserably maltreated, He had to suffer also the most extreme agony in His soul. His soul was sorrowful even to death. The waves of God's wrath rushed upon Him, and the pains of hell took hold of Him with such violence that He cried out from His cross: "My God, My God, why have You forsaken Me?" (Matthew 27:46). And then, at last, death followed.
O Lamb, slain by God, all this You have suffered and endured for my good, for my benefit, for my comfort, for my peace, for my redemption, for my welfare, and for my salvation. If Christ had not come into this world and assumed our miserable form, if He had not willingly died for our sins, we would have had to suffer eternal damnation. But now, when we believe in You and in the confidence of faith make Your holy blood our own, we shall not be condemned but shall have eternal life through You.
O my Jesus, let Your bitter pains ever be before my eyes and in my heart. Let me draw from them comfort and obtain righteousness from it, and by it be made a godly person. Let me not spend a day on which Your bleeding image is not before my eyes. Let Your suffering, Your blood, Your wounds be written on my hands and in my heart so that with each breath nothing but Your Passion, Your death, You blood, may be in my thoughts. Thus You will wean me from the world, sanctify, wash, and purify me.
My Jesus, as Your suffering raises me up, gladdens, comforts, awakes, and edifies me, so do the seven words You uttered upon the tree. It also for me that You prayed: "Forgive them!" It was for me that You cried: "My God, My God, why have You forsaken Me?" that I might never be forsaken—not in the hour of death, not in my crosses, not in my affliction, not at the judgment on the Last Day, not in time or in all eternity. For me You said: "I thirst." Grant me in turn to embrace You by faith and pant after You as the deer pants after the streams of water, so that I may be delighted and refreshed in Your love. For me You said: "Behold, your mother!" (John 19:27). Although I may stand like Mary beneath the cross, forsaken by all people in my tribulation, You will cordially receive me, have mercy on me, take care of me, help me, and be gracious to me. Let me hear, in my dying hour, Your voice saying: "Today you will be with Me in Paradise" (Luke 23:43). Give me the assurance in the days of my health, repeat it to my on my deathbed, and after I have departed let it be fulfilled in me. For me You said: "It is finished!" Everything has now been done that I ought to have done. All has been suffered that I ought to have suffered. Salvation, life, peace, joy, comfort, bliss, the crown of life, and the white garments have been procured for me. Yes, Your last word upon the cross shall become a word of comfort and cheer also when I die: "Father, into Your hands I commit My spirit!" (Luke 23:46). Thus will I pray, repeating the words after You. Amen.
---
To order Starck's Prayer Book, please contact CPH at 800-325-3040 or visit www.cph.org.
From Starck's Prayer Book, Revised Concordia Edition, pages 82–84 © 2009 Concordia Publishing House. All rights reserved.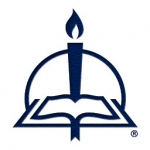 At CPH since 2009, Sarah Steiner was a production editor for the professional and academic book team. She worked on many academic titles, including coordinating the peer review books, and also helped out with Bible resource projects.