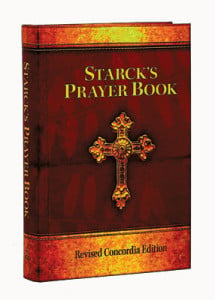 Exhortation to Evening Prayer on Monday
In peace I will both lie down and sleep; for You alone, O Lord, make me dwell in safety. Psalm 4:8
Gratitude is a beautiful grace, delightful to both God and people. Accordingly, believing Christians should always consider when the evening arrives that it is God who permitted them to live through the day. It is deplorable that many persons spend days, weeks, months, yes, even years, without considering what God has done for them. These people enjoy His protection, aid, and help, yet never bother to thank Him. They regard it as a matter of course that they are well and happy and spend their time in prosperity. They think that God owes it to them to protect them and cause all to be well with them. And so, O Christians, withdraw from such ungrateful persons. When you have passed the day, aided and protected by God—when the sun is about to set, and it is toward evening—lift up your eyes toward heaven in thanksgiving and prayer.
Give thanks to God because He has kept you from misfortune during the day. Consider that while no harm has touched you, no doubt many people have suffered great misfortunes, perhaps have lost their health and find themselves sick in bed and in great pain this evening, though they were well this morning. Or think of those who have been reduced to poverty during the day by some disaster that they had no inkling of in the morning. Pray to God for the forgiveness of your sins. Think back over the day and consider your words and actions. Have you spoken anything against God or your neighbor during the day? Have you done anything against your conscience and the Christian faith? Do not prepare for or go to bed before you have asked God to forgive you. Consider that God may require your life this very night. Make your peace with Him before you close your eyes. Pray to God for His protection and the guardian care of His holy angels, that they may ward off all evil from you. Think of God even during the night, if you happen to lie awake. Give thanks to Him, and you will sleep calmly and peacefully in His arms and under the protection of His holy angels.
Evening Prayer for Monday
In peace I will both lie down and sleep, for You alone, O Lord, make me dwell in safety. O eternal and almighty God, these are my evening thoughts now that I am about to seek my rest. How shall I ever thank You enough for guiding my going out and my coming in so that I have not struck my foot against a stone? You have given me food and drink. You have comforted and refreshed me. Your visitation has strengthened my spirit, and through You and Your grace I still live this day. All these and all other mercies are voices that call me to praise You. And so, bless the Lord, O my soul, and all that is within me, bless His holy name! Bless the Lord, O my soul, and forget not all His benefits!
Forgive me, O Lord. In mercy, forgive me if I have not kept the example of my Lord Jesus before my eyes, but have put Your commandments out of my mind and lived with the world and according to its ways. Alas, O Lord, I accuse myself and repent in dust and ashes. The day is now spent. Cause my sins to vanish like mist, and remember them no more—now or ever. In true sincerity of heart I promise that I will strive to serve You from now on and to guide my steps by Your Word.
Protect me this night against all the wiles of the enemy, against misfortune and all evil. When I fall asleep, dear Lord Jesus, close my eyes and impress on my heart Your bleeding image, that I may never forget You. Grant that my yearning soul may dream about You. Grant that I remain firmly united to You, so that also in my sleep I may be Yours. Be my light in darkness, my help in trouble. When You said, "Seek My face," my heart said to You, "Your face, O Lord, I will seek." I do not know of any other helper but You, O almighty God. My Father is with me; why, then, should I fear, though I lie alone and sleep? My Jesus, the light of my soul, is with me, though my bodily eyes are closed. The Holy Spirit is with me and maintains His witness in my heart, assuring me that I am a child of God, though I lie heedlessly asleep. Since I am enfolded in the protection of the triune God, I sleep in safety like Jacob; I sleep unconcerned as a child on its mother's breast; I sleep protected like Peter.
Jesus, Savior, wash away All that has been wrong today; Help me ev'ry day to be Good and gentle, more like Thee. Let my near and dear ones be Always near and dear to Thee; O bring me and all I love To Thy happy home above. Amen. LSB 887:2–3
---
From Starck's Prayer Book, Revised Concordia Edition, pages 17–19 © 2009 Concordia Publishing House. All rights reserved.
To order Starck's Prayer Book, please contact CPH at 800-325-3040 or visit www.cph.org.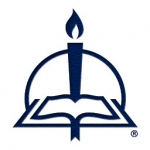 At CPH since 2009, Sarah Steiner was a production editor for the professional and academic book team. She worked on many academic titles, including coordinating the peer review books, and also helped out with Bible resource projects.