Children, especially at a young age, need to learn how to utilize all five of their senses. They're learning that a stove can be hot to touch, that cookies smell good, that they don't like the taste of green beans, that they recognize their mom's voice out of all the others in a room, and that they must wait to see the WALK sign before crossing the street.
Of course, children will begin to recognize these senses and learn them as they navigate the world with their parents and on their own, but it's also important for parents and guardians to help children understand different sensations.
Our God is physical. He revealed Himself in tangible a way in the Old Testament through pillars of fire and smoke. Our God took on a physical body—Jesus tasted bread, touched mud, saw His mother, heard the voice of God speaking at His Baptism, and smelled the wine in the barrels at the wedding in Cana.
One way parents can teach the five senses is during family devotion time. By combining stories from the Bible with sensory learning, both will be developed, helping children to understand each thing better.
Here are a few simple ways to incorporate the five senses into your family devotions:
Sight
As you read the Bible, have your children draw pictures of the story they're hearing. If they are visual learners, you might be able to find an animated version of the story on YouTube so your children can see what they're learning about.
As you watch or draw, talk about the specifics of what you're seeing. What do the animals look like? What kind of clothes were the people wearing? This encourages children to visualize what they're reading and make it more of a reality.
Hearing
This sense is possibly the easiest to incorporate into your Bible-reading time, especially with young children. Have your children close their eyes as you read the Scripture verses. Use different voices—or different family members—for each character to help your children engage with the reading.
Touch
If you're reading a Bible passage that deals with touch, such as the story of doubting Thomas, act the story out with your children. If the reading mentions water, bring out a bowl or tub to splash in. If you're reading about the Israelites walking in the desert, get some sand to touch.
As you touch the items, talk about how the people in the Bible story felt when they touched those same or similar items. Were they happy or scared?
Taste
Find a Bible story that mentions food. Whether it's the Israelites eating manna in the desert or the Last Supper, make a simple and kid-appropriate version of the food to serve as you read.
Talk about your favorite foods and how they taste. Talk about the food in the Garden of Eden, and how God created every good food for us!
Smell
This sense may perhaps be the hardest to incorporate into your Bible-reading time, so be creative! As you read a Bible story, encourage your children to imagine what the people might have smelled. Did the Israelites smell the animals they were traveling with? Did Jesus smell food that Mary cooked in their home? What did the perfume the woman put on Jesus' feet smell like?
Talk about things in nature that smell good: flowers, fresh-cut grass, and the ground after it rains. Thank God for the things that smell good in this world!
---
This month, work with your children to help them learn their senses and new Bible verses with the September Everyday Faith Calendar.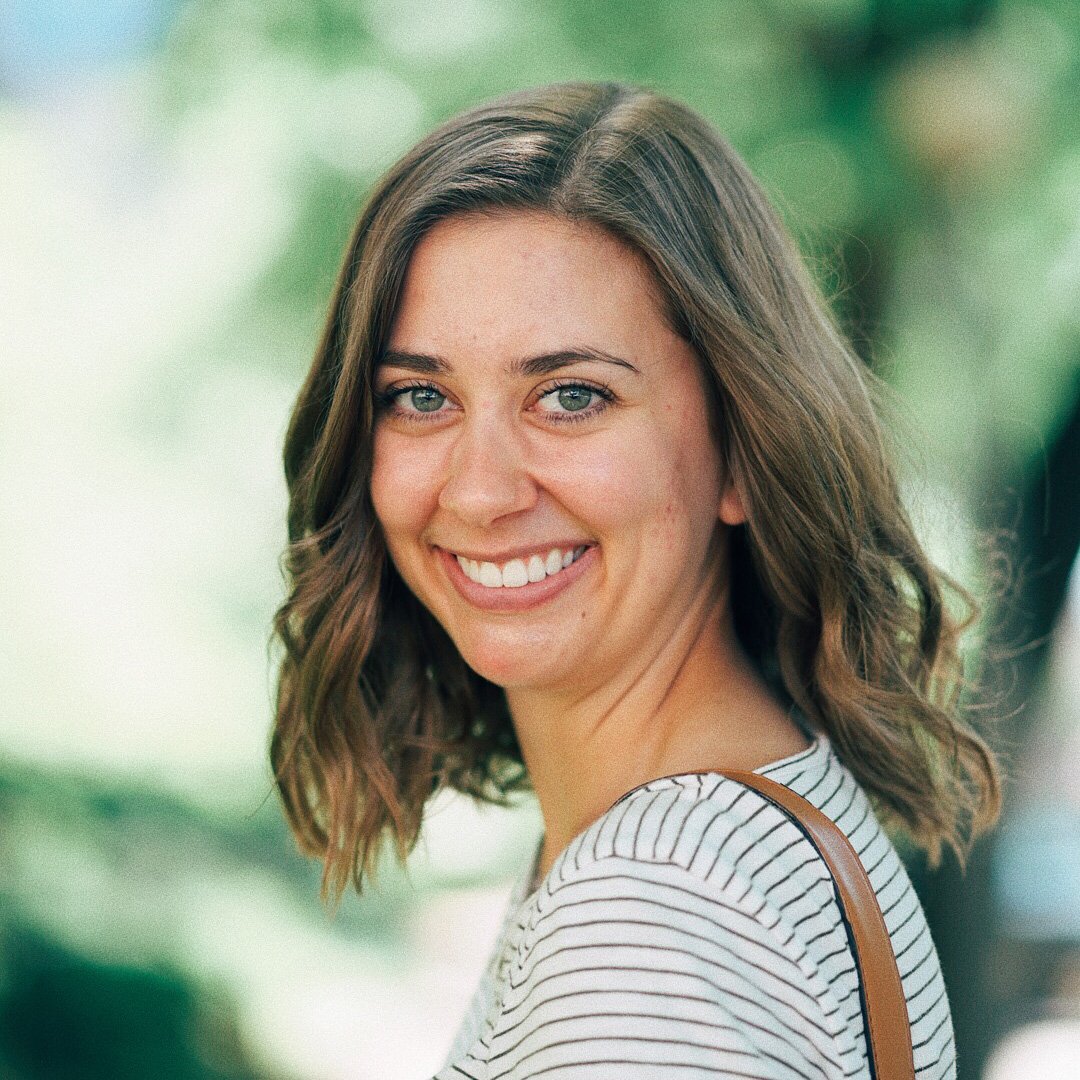 Hannah is a content marketing specialist at Blue Wheel Media. She currently lives in Michigan, but previously called St. Louis home when she was a copywriter at Concordia Publishing House. On most days, you'll find her cooking new vegan recipes, running really slowly, and laughing far too loudly.